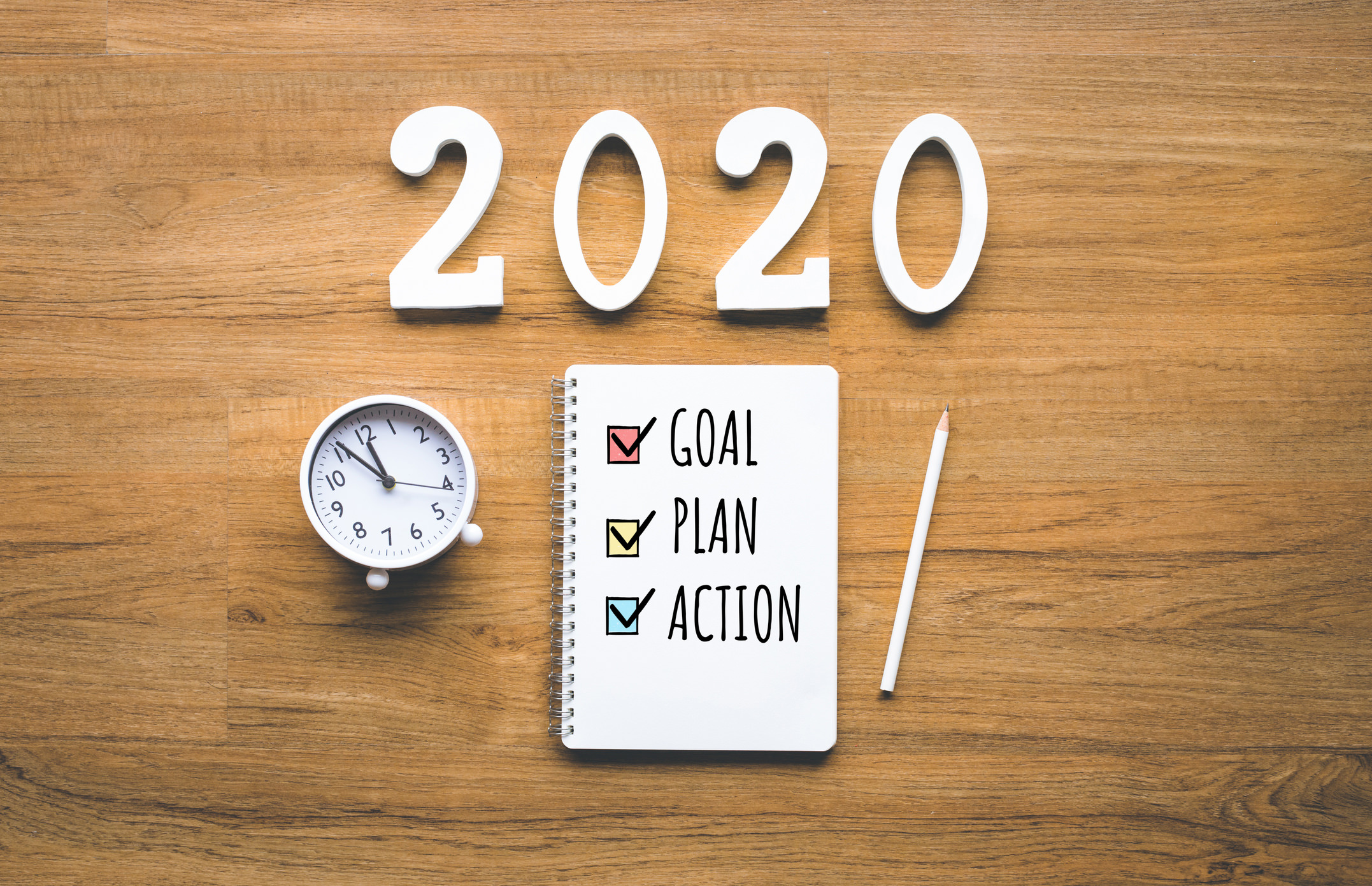 New Year, New You: Taking on 2020
As we steam ahead into 2020, you might still be thinking about how you can tackle the year and achieve your goals.
For some people, setting goals for the new year means losing weight, reading more or giving up smoking. But goals don't have to be about stopping or starting habits, particularly as most of these well-meaning ideas are abandoned by February. Trying to make 2020 the best year it can be is about more than small self-improvements, it can be about finally making steps to get to where you want to be in life.
Whether you've always wanted to own a business, take the plunge into a brand-new career sector or get that promotion, make 2020 the year you stop hoping and start doing. Looking at your professional life, here's how you can do just that:
Think About Where You Want to Be
The first step to making 2020 your year is to establish where you are now, and where you want to be. How do you want your year to look? Are you hoping to work less, go back to work, or  work for yourself?  Whatever you want your future to look like, deciding what it is the first step to making it happen.
If you're uncertain or don't have a concrete idea of where you want to be, consider answers to carefully chosen questions; for example:
Are you happy in your current role?
What change would make your role more enjoyable?
What is preventing you from getting started?
What aspects of your current role make you happy?
How can you do more of what makes you happy?
Jot a few answers down so you can get a look at a clear picture of your goal. It could be that you wish you had more flexibility in your current role, or a higher income, or less working hours. Once you've pinpointed where you can get the most happiness from your career, you can start to take steps in the right direction.
Take SMART Steps
You may have heard of the SMART technique before. If not, it's an acronym that sets out a way to create, well, smart goals:
Specific
Measurable
Achievable
Relevant
Time-based
By using the SMART method, goals become more manageable and easier to set out. As you follow each letter of SMART, you are forced to think carefully about the goal, and it allows you to make sure that goal is realistic and attainable.
Specific – The goal needs to be clear and precise. What is it you want to accomplish? Why do you want to achieve it? What or who is involved, and what resources do you need? Set out your goal as clearly and with as much detail as possible.
Measurable – How will you know when you've achieved your goal? Track your progress to help you stay motivated and meet your deadlines. Set your own benchmarks to accomplish as you go along, as well as the overall completed goal at the end.
Achievable – Goals need to be attainable, so you need to be honest about what is realistically possible, especially within the timeframe you've set yourself. Think about how you will achieve your goal, and whether it's realistic based on constraints, such as financial factors.
Relevant – Is your goal relevant to you? Does it seem worthwhile and match your other needs? This step ensures your goal matters to you and fits into your broader wants and needs.
Time-bound – Every goal should have a target date, a deadline to focus on to help you move forward. When do you want to complete your goal? What can you do in the next six months to work towards this? What can you do right now? Remembering this step helps to prevent every-day, mundane tasks get in the way of your long-term goals.
Write down your goal and apply the SMART method so you can start to see your action plan come to life. Pin it to your fridge or your desktop so you can always see it and be aware of the next step.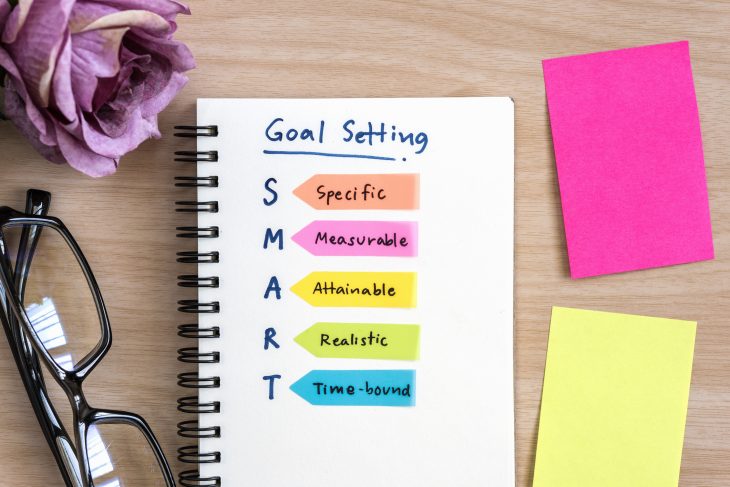 Take Initiative
Take the initiative with your goals. If you want to progress in your current role, book some time with your manager or supervisor and speak to them about taking on more responsibility, or ask about potential training development you want to undertake. Show that you're keen to learn and advance.
If you want a new role, brush off that dusty CV and get to work. Look for networking opportunities and start that job hunt. Don't head straight for the sofa to binge Netflix the second you come home from work, take the initiative and plough ahead with that crucial first step.
If you want to start your own business, start your research. There is so much information available online, so even if you have no clue how to set up a business, set aside time to find out. Message small business owners through sites like LinkedIn and see if any would be willing to have a chat with you about the process.
If your business is going to be home-based, don't forget to think about storage space for your business assets. At Kangaroo, we offer self storage in Edinburgh, self storage in Dundee or self storage in Glasgow at fantastic rates in a huge range of unit sizes.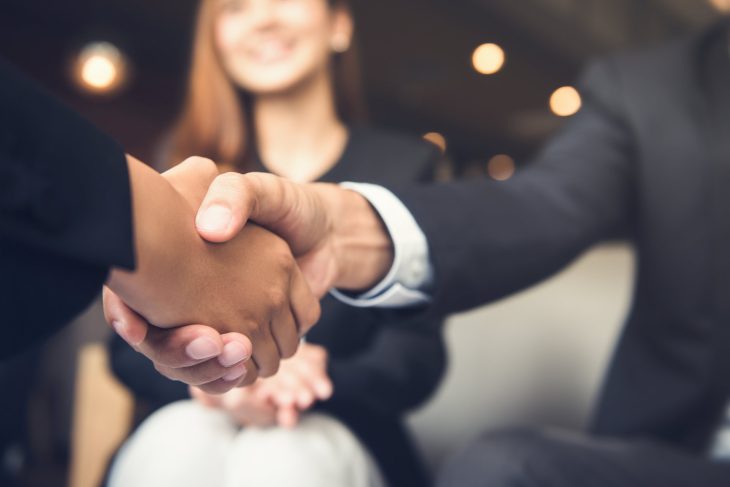 Maintain a Positive Outlook
Setbacks and failures happen to everyone; what sets apart the people who succeed and those who don't is how they handle that failure. Don't let a bad day or a bad week sour your motivation. Take some time to shake it off, return to your SMART goal and pick up where you left off.
And don't forget to share your goal with your friends and family, celebrate your wins with them, no matter how small. Their support will help you keep that positive energy focused on your goals.
Evaluate and Re-adjust
A year is a long time to plan for, and it will go by in a flash. If you find yourself struggling, or you think your wants may have changed, there's no shame in adjusting your goal accordingly. After six months or so, evaluate your progress so far.
Take a look at where you started 2020 and what you've managed to achieve so far. Maybe you'll have already completed your goal, or perhaps you didn't manage to get started. Either way, take some time to reflect on your progress and re-adjust if necessary.
We hope you feel inspired to make the change you're looking for in 2020. From everyone at Kangaroo Self Storage, we hope this year brings you what you're looking for.