Up to 6 Weeks Free Storage
We believe in offering our customers first-rate service and a competitive price too.
If you need a storage unit of 25 sq ft or larger and you plan to store your personal belongings or office equipment for at least 12 weeks –  then you might qualify for our '6 Weeks Free Storage' offer.  Stay for 12 weeks and pay for 6, as simple as that.
Offer available at:
*All offers are subject to terms and conditions.  For up-to-date information on this offer and all our latest offers contact the store.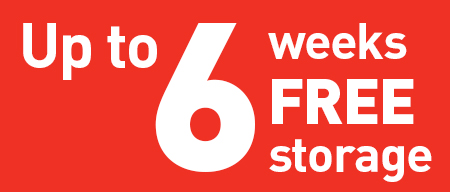 Categories: Business, General, Household