Up to 6 Weeks Free Storage
This offer is currently unavailable.
We believe in offering our customers first rate service and a competitive price too.
If you need a storage unit of 25 sq ft or larger and you plan to store your personal belongings or office equipment for at least 12 weeks –  then you might qualify for our '6 Weeks Free Storage' offer.  Stay for 12 weeks and pay for 6, as simple as that.
Offer valid in our Edinburgh and Glasgow stores only.
*All offers are subject to terms and conditions.  For up-to-date information on this offer and all our latest offers contact the Edinburgh or Glasgow store for more information.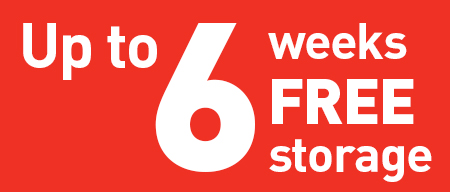 Categories: Business, Edinburgh, Glasgow, Household