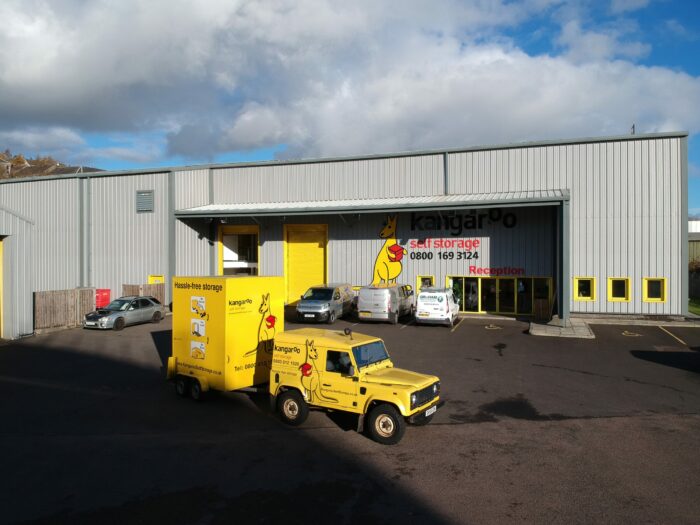 About Us
Kangaroo Self Storage was founded by Chris Stevens in 2004. The first storage centre opened in Dundee in 2005.
Chris is a civil engineer by education and a chartered accountant by profession. He spent his early career in retail and private equity. It was whilst working in this retail environment as finance and development director of the jewellers, Asprey Group, that he learnt the importance of good customer service. As a result, customer service has become a core pillar upon which the Kangaroo business has been built.
Prior to establishing Kangaroo, Chris was the finance director of Lokn'Store Group. It is one of the UK's leading self-storage companies.
Kangaroo Self Storage now has self storage available in the following locations:
All of our Kangaraoo Self Storage stores support a wide range of customers from students to households and businesses. Chris continues to develop a people culture within the business. He seeks to recruit a team that share his passion for customer service. As a result, Kangaroo provides quality storage units in well maintained stores. They are managed by a team that truly understands how storage can support its customers' lifestyles and the business lifecycle.
As the company has grown Chris remains a major shareholder.
In March 2018, in a deal worth £13m Kangaroo acquired Smart Storage, the North West's leading independent self-storage business. This transaction was funded by a blend of debt and equity, with the senior debt provided by HSBC.
Smart Storage has a portfolio of six self-storage facilities in Warrington, Widnes, Liverpool, Preston, Bromborough and Altrincham. The combined portfolio sees Kangaroo Self Storage own and operate nine stores with a Maximum Lettable Area of 442,000 sq ft.
The Group is a member of the industry body, the SSA UK.