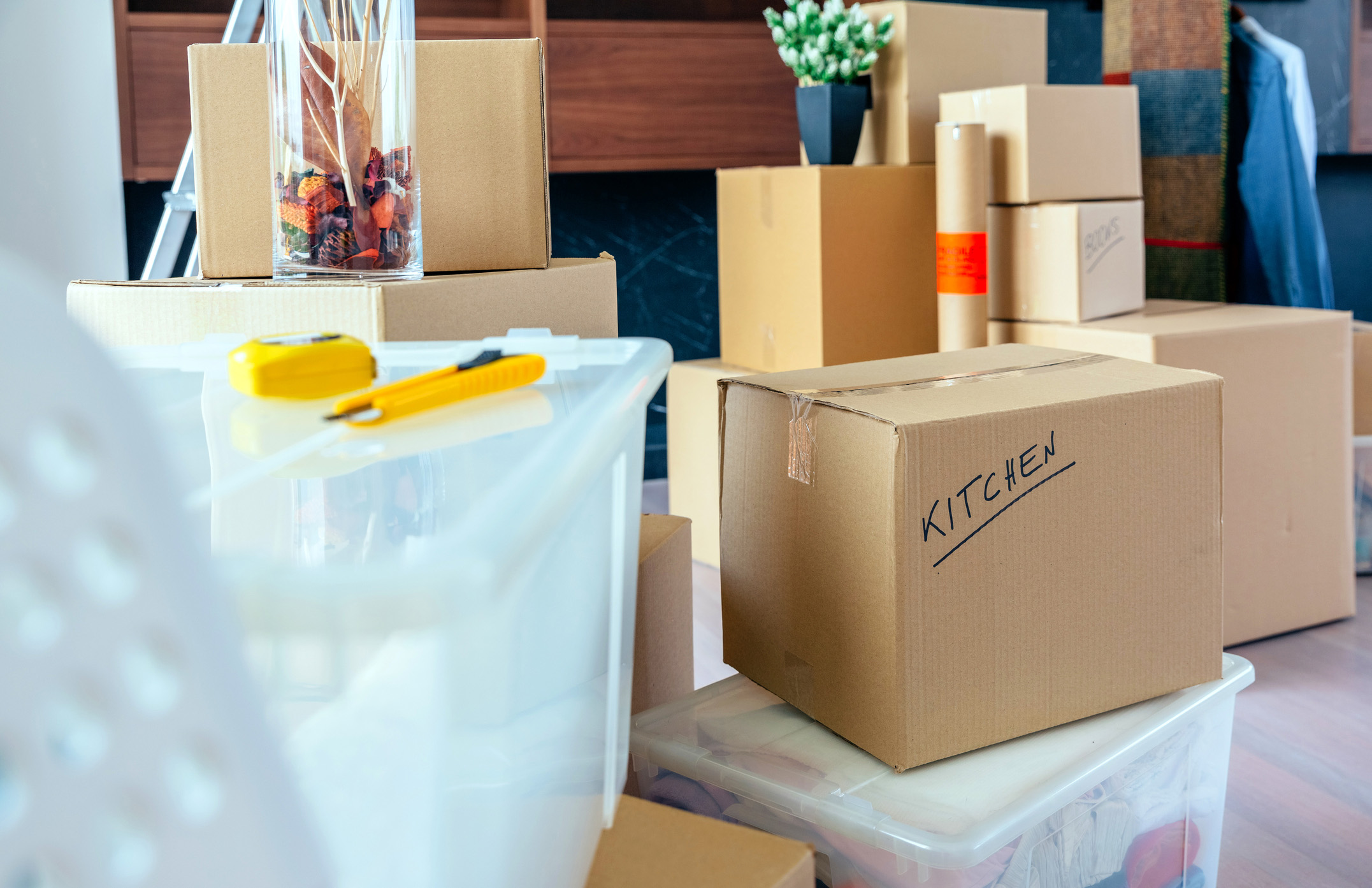 Self Storage for Moving House in Scotland and North West England
Moving house is stressful. Whether you plan to sell before you buy, renovate and redecorate before you move in or you have concerns about the completion process – self storage can make things a little less complicated. We can help you get your house ready to sell with our safe, affordable and flexible self storage available in:
At Kangaroo, our storage rooms start from just 16 sq ft and you can rent for as long at you need and from as little as a week. View our unit sizes – we have private rooms of most sizes available now.
And, if you are renting a house for the long term or to bridge a gap in the moving process, there is every chance that some of your favourite pieces of furniture just do not work. Leave them with Kangaroo Self Storage until you have the space for them again.
We have some great contacts with local removal companies serving Dundee, Edinburgh, and Glasgow too – so if you have lots of furniture then ask our team about this service. We are here to help.
Making moving house a little less complicated
There are lots of reasons why people choose to store their personal belongings with Kangaroo Self Storage when they move home. We make storage simple and here is how we do it:
Affordable prices and great offers
Packing materials for sale including; padlocks, boxes and bubble wrap from our box shop You do not need to store with us to visit our shop.
Free collection or transport service at selected stores
Pallet trucks, trolleys and spacious lifts for easy delivery to your private storage room
Short or long term storage from as little as a week
Friendly, expert team
Bright and modern receptions with play area for little visitors
Kitchen facilities
To make your move a little easier, we've created a handy house moving checklist to help you along the way. Download the mobile-friendly version (Best viewed in the Adobe Acrobat App) or the printer-friendly version.
Get in touch and let us tell you how we can take some of the stress out of moving house with our self storage facilities. Call T: 0800 012 1528 and get a quote.