Keeping track of important business documents can be daunting, whether you're a small business owner or part of a larger organisation. However, with the right strategies, storing business documents can become a simple and stress-free process.
Here, we'll explore effective strategies for storing business documents, including the benefits of utilising our fantastic self-storage solutions. Whether you're looking to store financial records, legal documents, or inventory lists, we've got you covered! Stay tuned to learn how to optimise your business document storage with the help of Kangaroo Self Storage.
The Importance of Organising Business Documents
Organising and storing business documents may not seem like the most glamorous task, but it's of utmost importance for several reasons; let's take a look:
Easy Access and Retrieval. Well-organised documents enable quick and easy access when needed. This is particularly important in scenarios requiring timely decision-making or legal compliance.
Security and Protection. Important business documents must be protected from damage, loss, theft, or unauthorised access. Proper organisation and storage will enhance the security and protection of these documents.
Optimised Efficiency. By streamlining document storage processes, businesses can optimise their operations. Time spent searching for misplaced documents is minimised, enabling employees to focus on more value-added activities.
Compliance with Regulations. Many industries have regulatory requirements for document retention and data protection. Organising and storing documents in compliance with these regulations can prevent legal complications and penalties.
Now that we have established the importance of organising business documents, let's explore some effective storage strategies.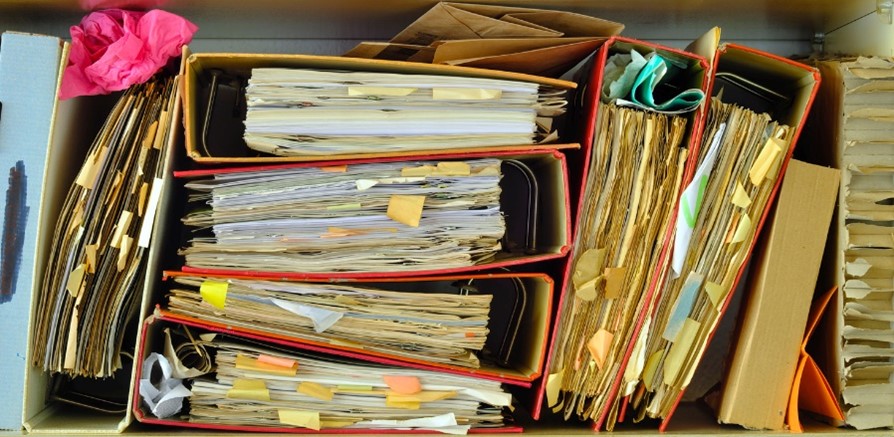 Different Ways to Organise Business Documents in a Storage Unit
Storing documents properly and systematically can significantly improve efficiency and productivity. One of the best ways to do this is by utilising our business self-storage units here at Kangaroo. Our units give you the blank canvas you need to organise your documents properly, but what is the best way to sort your documents? Here are a few strategies to consider:
1. Categorise and Label Documents
Start by categorising your documents based on their type, purpose, or any other logical classification. Common categories may include financial records, contracts and agreements, employee files, marketing materials, and customer information. Once categorised, label each storage box or folder clearly to ensure easy identification.
2. Use Storage Boxes or Filing Cabinets
Invest in quality storage boxes or filing cabinets to keep your documents neat and organised. Storage boxes are great for archiving older or less frequently accessed documents, but just ensure the boxes are sturdy and properly labelled for easy access and safe storage. If you're struggling to find suitable storage boxes, fear not! At Kangaroo, our Box Shop sells a wide range of boxes and packing materials to help you get your documents in check.
3. Create a Document Index
Creating a document index or inventory is a valuable tool for efficient document retrieval. The index can be in the form of a spreadsheet or database, listing the document categories, dates, and locations. This will save time and reduce frustration when searching for specific documents, especially for high-demand businesses such as solicitors, which will need quick access to forms and other information.
4. Rotate and Archive Documents Regularly
One of the best ways to stay organised is to review your documents periodically to determine which can be archived or disposed of. Some documents may need to be retained for legal or compliance purposes, while others may have expired or become outdated. Archiving older documents allows for more space in your storage unit and reduces clutter.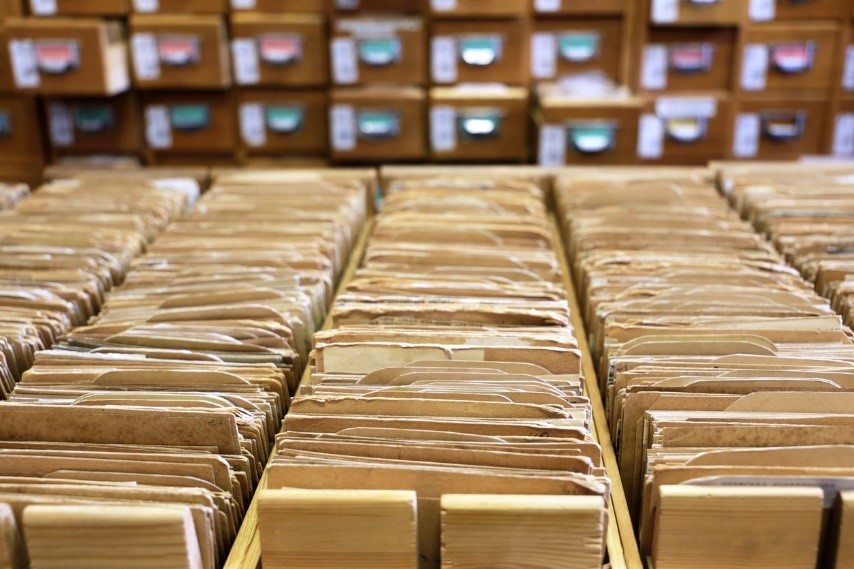 Stay Organised with Kangaroo Business Storage Units
While implementing effective document organisation strategies is essential, having adequate storage space is equally important, which is where we can help. Kangaroo Self Storage offers a range of business storage units that cater specifically to the needs of businesses across Scotland and North West England.
One of the primary concerns when it comes to storing business documents is security. Kangaroo's business storage units are equipped with top-notch security measures, including 24-hour CCTV surveillance, burglar alarms, and smoke detectors. These measures ensure the utmost safety and protection for your valuable and sensitive documents.
In addition to providing secure storage, the team here at Kangaroo prioritises convenience and accessibility. Some of our business storage units offer drive-up access, making loading and unloading documents easy, regardless of how many filing cabinets you plan to store! With our centrally located facilities, free parking, and 24/7 access, Kangaroo ensures that accessing your stored documents is both convenient and efficient.
When it comes to pricing, Kangaroo Self Storage is committed to offering competitive rates. We guarantee the lowest prices in the area and are willing to match any competitor's price. This commitment to affordability allows businesses of all sizes to access high-quality storage solutions without exceeding their budget. With transparent pricing and no hidden fees, we provide businesses with an affordable and reliable storage option for their documents.
Choose Kangaroo Self Storage as your reliable partner in keeping your business documents safe and organised – find your nearest storage facility here: