Here at Kangaroo Self Storage, we're proud to have helped company owners from an extensive range of industries with all their self-storage needs. Through our experience, we have discovered many advantages of self-storage for almost all business sectors. We've already explored how retail, events, and office-based businesses benefit from self-storage, so today, we're following up on this series by looking at another sector; construction.
Construction companies use our self-storage in various ways, from storage away from dirty worksites to office space to complete admin tasks. Read on to discover how your construction company can benefit from our award-winning self-storage units and use them to allow your business to thrive.
Self-Storage Keeps Your Tools and Equipment Organised
Construction companies often have various equipment and tools for multiple projects ranging from small handheld tools to large, heavy machinery. One of the primary benefits of using a self-storage unit for storing construction equipment and tools is that it provides additional space outside the company's main facilities. This can be particularly useful for companies with limited space in their primary location or needing to move equipment and tools to different job sites.
Kangaroo Self Storage's units are available in a range of sizes, allowing construction companies to choose the size that best suits their needs. This means that companies can store both large items, such as bulldozers, as well as smaller tools, like drills, saws, and hammers.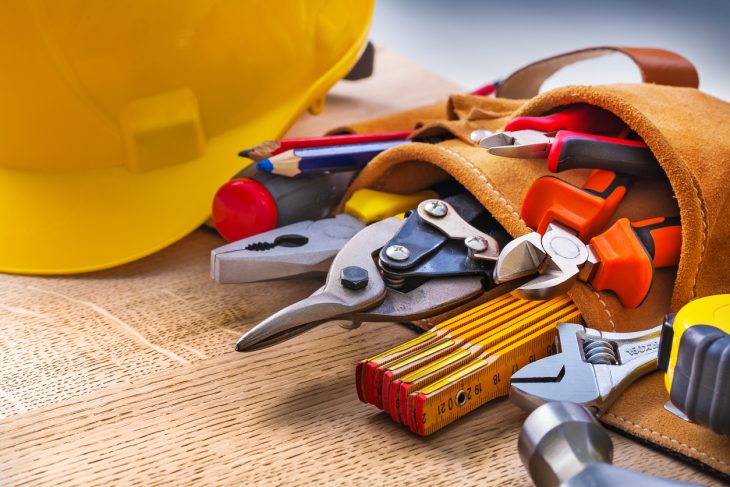 Drive-Up Units Are Perfect for Bulky and Heavy Items
Drive-up self-storage units are ideal for storing bulky and heavy items for those in the construction industry because they offer several advantages over other storage options. For example, their convenient access. Drive-up self-storage units allow you to easily access your storage unit with your vehicle, making it easy to load and unload heavy and bulky items. In addition, you can simply park your vehicle directly in front of your unit and move your items in and out without having to carry them across long distances or upstairs.
Business Self-Storage Units Act As a Central Hub for Contractors
Contractors and other workers in the construction industry are known for always being on the move. The type of work they do requires them to relocate frequently, as once they have finished one job, they move on to the next. Sometimes these jobs are months long, whereas other contractors find themselves at a new location daily, making transporting tools and other equipment difficult.
Self-storage units for businesses are the perfect central hub for those in the construction industry as they provide workers with the space to store all their equipment needed, regardless of where their job is located that day. At the end of the day or the end of the job, all tools and equipment can be safely stored in the unit, ready for the next.
Additionally, our self-storage units are all located conveniently, with excellent transport connections, making access even easier when travelling to your workplace.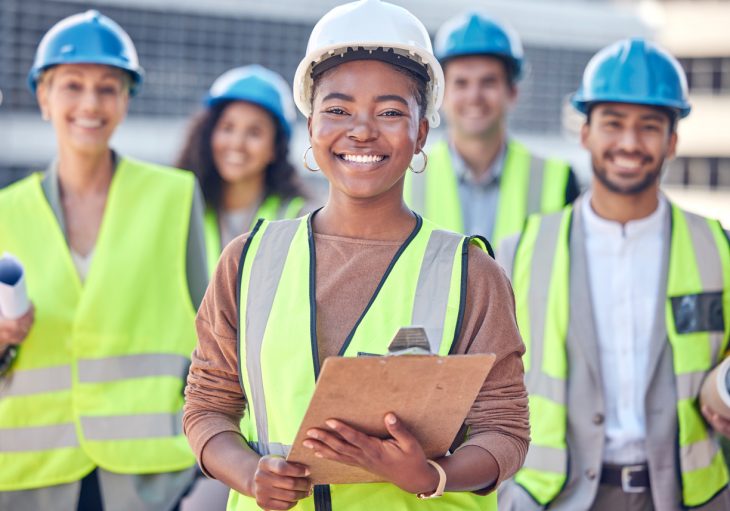 A Clean, Safe Place for Documents Away From the Worksite
Self-storage is the ideal safe, clean place for construction businesses to store their important documents away from the dirt and mess on a worksite. Whether contracts, payslips, plans, or something else, we provide storage units of all sizes, starting at 16ft2, ideal for storing files and other paperwork that you don't want to get messy.
In addition, we sell a range of archive boxes at our Box Shop so you can get everything you need to keep your documents safe and organised in your storage unit.
Considering Our Office Spaces for Your Construction Business' Permanent Location
As well as self-storage units, we provide offer space at some of our sites. These purpose-built office spaces are perfect for those in the construction industry looking for somewhere to have as their permanent business location. As mentioned, construction work usually requires employees to move around a lot, which is why having a base to complete admin tasks is essential. Our office spaces have an impressive range of high-quality facilities, including:
Kitchens
WiFi
Power outlets
Central heating
In addition, you will benefit from our 24-hour CCTV and helpful staff onsite during office hours available to collect your deliveries if you're not there to do it yourself. Even better, we don't charge business rates, service charges, or utility bills, which provides you with an incredibly cost-effective way of working.
If this sounds like something your construction business needs, please get in touch to discuss your options. Additionally, our business self-storage units are available for those in the construction industry at a number of locations, including: