Many businesses from an extensive list of industries can benefit from self storage, and here at Kangaroo Self Storage, we have been lucky enough to provide our services to many different companies over the years. From construction businesses to salon owners, we meet all kinds of people and hear their stories about how our self storage facilities have helped them.
To commemorate this and explain why self storage is suitable for everyone, we have been delving into a series on our blog dedicated to looking into the benefits of our storage units for a range of businesses.
Today, we're looking into how office-based companies can benefit from Kangaroo Self Storage and what we can offer companies working in an office workplace environment.
Which Office-Based Businesses Could Benefit From Self Storage?
The term office-based business refers to a plethora of different types of companies, each operating from an office environment. There are many businesses that would benefit from self storage, including:
Online retailers needing to store surplus stock
Solicitors companies needing somewhere to store confidential client documents
Software developers who need to store expensive or bulky hardware
In addition, any company, no matter where they operate, can benefit from business self-storage when relocating or expanding, for example, as our units are a great place to hold belongings for as long as you need to get settled into your new place.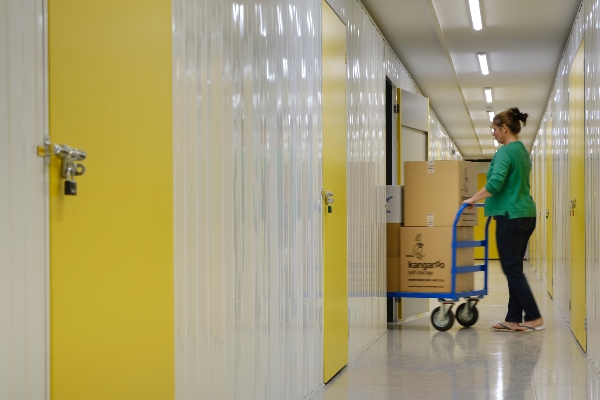 The Benefits of Self Storage for Office-Based Businesses
Self storage is advantageous for every business, but those who operate in an office will especially benefit from our units for reasons we're exploring here. Let's take a look at why you, as a business owner, should consider using our facilities to allow your business to thrive so you can focus on other areas of running your company.
Filing Important and Confidential Documents
No matter which industry your business falls into, there is no doubt you will need a secure space to keep confidential documents. This is because each company will have paperwork which details financial information, whether that be wages, company outgoings, or invoices, which could have a detrimental effect on the business if they were to get into the wrong hands.
In addition, if a company, such as solicitors or an accounting firm, holds private and confidential customer or client data, they must ensure this is kept somewhere secure. It is their legal and moral responsibility to hold confidential information securely, and self storage units can offer the place to do just that. Our units provide secure storage space, away from the hustle and bustle of a busy office or other buildings open to the public, where documents can be stored. Only the unit owner has the keys to the space, so you can give your clients peace of mind that their information will not leave your ownership.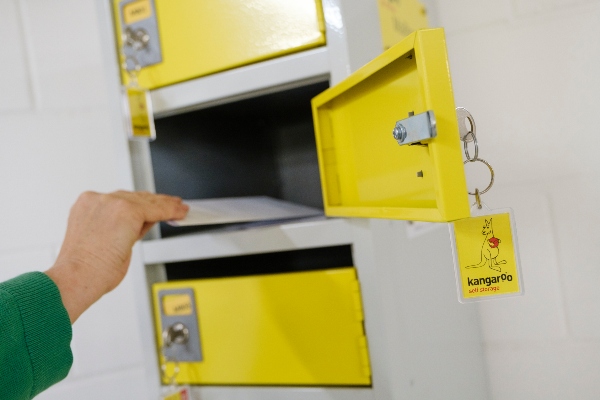 Perfect for Storing Furniture and Other Office Items During a Relocation or Expansion
If your business has undergone an expansion, you may feel as though your current premises is a little too small for what you need. Expanding your storage space is one of the best ways to give yourself extra room in your office. For example, furniture and props used for big meetings and presentations could be stored safely in your unit and only brought out when needed, giving you back the space employees need to work comfortably.
In addition, if you're relocating, storage units are a great way to make the move as stress-free as possible. And don't worry if the transition takes longer than you initially thought; we can keep your office items safe for as long as you need.
Separating Work From Home
Not all office-based businesses operate from an office block; some are run humbly from a spare bedroom or space in the company owner's home. Although this may have seemed like a great idea when you first started the business, there may have come a point where the lines between work and home life blurred.
Because of this, it can be challenging to separate these aspects of your life but don't worry, self storage is a great way to draw the line and allow you to get back on track. We provide the space you require to store your business items, such as paperwork and stock, so you can turn that spare bedroom back into a place where guests can stay comfortably.
Purpose-Built Office Spaces at Kangaroo Self Storage
Not only do we provide extra space for businesses in the form of storage units, but here at Kangaroo Self Storage, we can also offer you a place to work. Some of our locations have purpose-built office spaces with an abundance of facilities, including:
Kitchens
WiFi
Power outlets
Central heating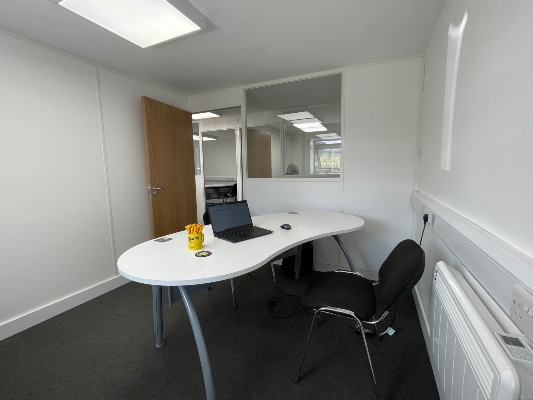 Alongside these, you will also benefit from the 24-hour CCTV and staff onsite during office hours to collect deliveries when you're not there to do so yourself. Best of all, we don't charge business rates, service charges, or utility bills, providing you with an incredibly cost-effective way of working.
If this sounds like something your office-based business needs, we have several conveniently located storage stores available, including our:
Just hop over to one of our stores, or get in touch with our self storage experts to find out how we can accommodate your business.