Spring is always exciting for the team here at Kangaroo Self Storage as it marks a transition into the season of new beginnings. The arrival of spring symbolises fresh starts and new opportunities, making it the perfect time to showcase your organisational skills and gear up for a busy season ahead, especially if you're a business owner.
Although you may be familiar with the term "spring cleaning", at Kangaroo Self Storage, we take things a step further by offering assistance to our clients when organising and planning for whatever the season may bring. Our business self-storage units are designed to provide you with the space and resources to effectively prepare for spring, which is exactly what we're delving into today.
So, read on to discover how our self-storage units can assist you in getting ready for spring, ensuring that you stay organised throughout the upcoming months.
The Benefits of Using Self-Storage for Your Business During Spring
Spring presents an excellent opportunity for businesses to tidy up and organise their workspaces, but sometimes space constraints make it difficult to store all items. That's where our self-storage solutions can help! We provide high-quality and secure units, and your business could be one of many we work with to offer outstanding benefits during spring.
Our self-storage units provide additional space to store items that are not immediately required but are still essential. For example, seasonal inventory like winter display items and marketing materials that need replacing during the transition to spring. By storing these items offsite, businesses can free up valuable workspace in their premises.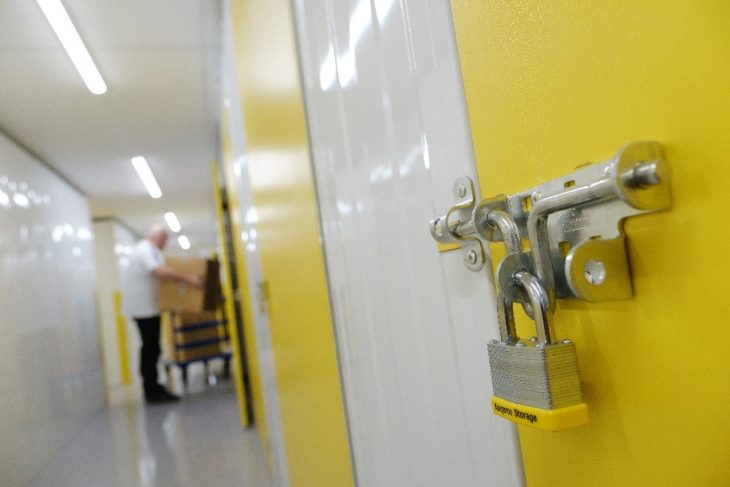 In addition, our business self-storage facilities offer high-level security features like 24-hour CCTV, individual unit padlocks, and state-of-the-art intruder alarm systems, which give businesses peace of mind, knowing their items are safe and secure with Kangaroo.
Surplus Stock Storage
If you operate a retail or e-commerce business, you're probably familiar with the seasonal stock transition from winter to spring, which often requires adjusting your products or marketing materials. For instance, winter clothes like jumpers and big coats may not be as popular as we move from March into April and beyond. But what happens if you have unsold products from the previous season? While you can try to boost sales with discounts, sometimes you can't avoid having leftover stock during a seasonal transition, leaving you wondering where to store the new spring stock.
Fortunately, business self-storage units provide the perfect solution for storing surplus stock. You can box and label unsold winter items and bring them out again next year with no financial loss!
Choosing the Right Storage Size for Your Needs
If you're new to self-storage, it's understandable to be uncertain about the available units and which size would best fit you and your business. That's why we offer a helpful size guide and details about our unit sizes on our website. However, if you're still unsure, don't worry; you don't have to commit to a single unit size when you store with us. Instead, you can upsize or downsize as needed, depending on availability. This means that if you have more surplus stock in the summer or need to store furniture during business renovations, you can easily move to a larger unit if we have the space for you.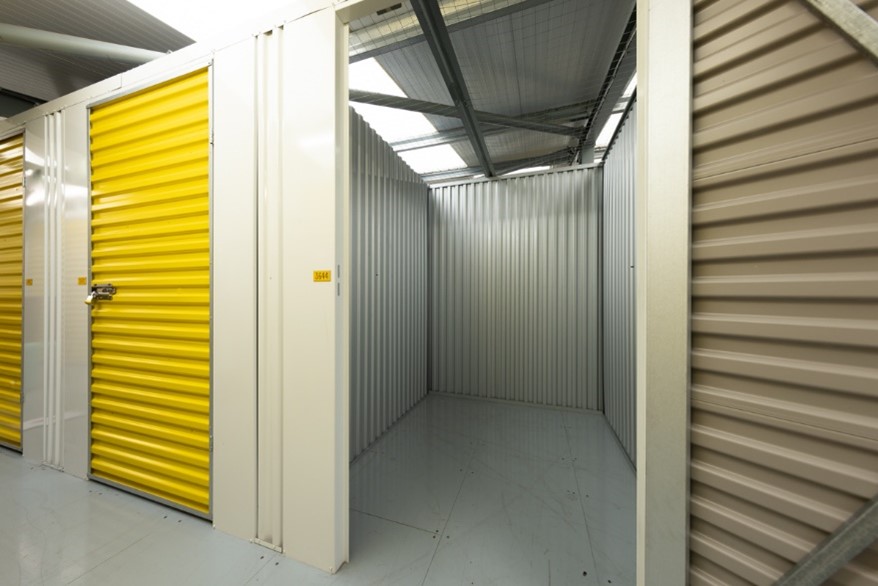 Our Top 3 Tips for Businesses Transitioning to Spring
As a leading supplier of self-storage units for businesses, we have had the opportunity to work closely with individuals from various industries, gaining valuable insight along the way. Based on our unique experience, we have some useful tips to share for businesses transitioning to spring. Let's take a look:
Declutter before the new season. To avoid a massive clean-up job later on, it's best to declutter your business premises before the start of spring. This involves removing unnecessary items and reorganising your self-storage unit for a fresh start.
Review your business goals. Spring is an excellent time to review business goals and make necessary adjustments. Evaluate the business's performance thus far and set new goals for the upcoming months.
Plan for seasonal changes. Spring brings seasonal changes that can impact businesses, so it's important to consider how the season will affect your company and plan accordingly. This may involve storing old inventory with Smart Storage to ensure the smooth operation of the business.
Here at Kangaroo Self Storage, we understand that your business means everything to you, which is why we go above and beyond to ensure we do what we can to help it thrive. Our business self-storage is located across North West England and Scotland:
So if you're nearby, pop in to see how we can help. Alternatively, get in touch to speak to our self-storage experts.