At Kangaroo Self Storage, you will find the perfect storage unit for your business. Whether you own a start-up, run a charity or an established business, our business storage units in Edinburgh, Dundee and Glasgow can help you to run your company.
But how do you make sure you pick the right kind of storage facility and business storage unit? There are several different things to consider before you make your decision, here's seven of them:
The Size of Storage Unit
The size of the unit is important. Consider how you want to use the unit, what and how much you want to store inside, and if the space is suitable. A half-full unit is not cost-effective, so make a list of everything going into storage as this way you will be confident in your choice of unit size and get an accurate quote. Our website can help you work out the space you need and our friendly team will be able to offer more advice too – remember, they're the experts.
However, remember to include some extra space to account for anything that might go into storage at a later date. While Kangaroo allows you to upscale or downscale your units free of charge, you don't want the hassle of having to re-pack and unpack everything into a bigger storage unit.
Is Your Home Office Too Small?
When you think you're done working from home, either because you're running out of space or you can't focus with all those distractions, it could be time to consider a business storage unit. Units can provide you with the space you need to run your business with no interruptions.
A storage unit can also help you to reclaim your home. Running your own business from home might seem like a good idea at first when you need to keep costs low, but it can soon get on top of you and completely take over. You could end up losing important documents without a proper place to store everything. Keeping your work life and your home life separate is essential for your wellbeing, and a self-storage unit can help you create a dedicated space for your business.
Think About the Location
Where the storage centre is located could be crucial. For example, our storage units are located in major cities across Scotland. At our Edinburgh store, we're in Sighthill, just off the Edinburgh City Bypass (A720), so we can be seen clearly from the A71 Calder Road, the main access road from the west in and out of Edinburgh. Our accessible locations make us ideal for business owners leading busy lives.
You will also need to consider if you want regular access to your stored belongings. If you need to visit frequently, you will need a self-storage company that offers that kind of arrangement. At Kangaroo, we are open seven days a week, so you pick up your equipment and stock every day.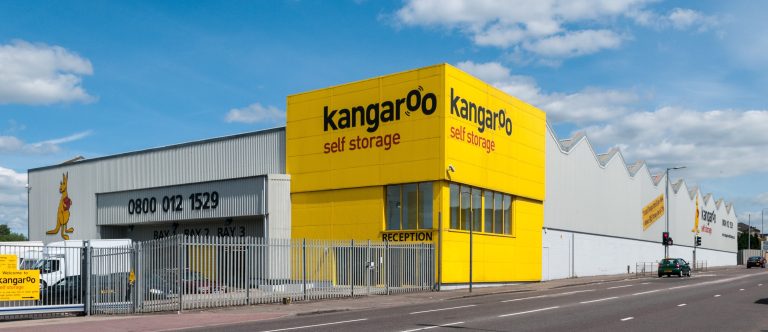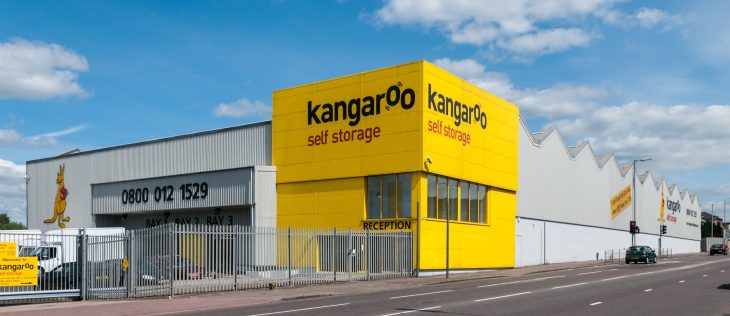 Security of the Company
What good is a business self-storage facility if they can't guarantee the safety of your belongings?
At Kangaroo Self Storage, we know how important it is to you, to store your business assets safely and securely. We provide 24-hour digital CCTV both inside and outside the building to monitor all entrances and exits, a sophisticated alarm system and a coded electronic gate to access the premises. Whether it's day or night, you won't need to worry about your stock or equipment.
Features of the Storage Facilities and Units
To help you decide how to choose your business storage unit, consider what you will be using the unit for. For example, if you need space to store and archive important documents, you probably need a different kind or size of unit to that required to let you store and pack stock or film a YouTube video.
Aside from storage units, we also offer the likes of pallet storage so that you can store bulky or high-volume goods in our organised warehouse facility.  We provide a forklift service too.
What's more, we also take deliveries on your behalf.  So you don't need to wait in for your new stock orders – we'll take care of it. You can pick up from our secure holding station at your convenience.
Different storage units will come with different features, so don't hesitate to contact us to ask how it all works.
The Cost of the Unit
Wherever you need self-storage, you will need to consider the cost of the business storage. Cost-effectiveness is crucial for business owners, especially if you're a new business just starting. That's why we offer incredibly competitive prices for our units, including our lowest price guarantee. On a like for like quote, we will knock 10% off any price.
Additionally, if you store with us for long enough, you could also be eligible for free weeks of storage as part of our special offers and promotions.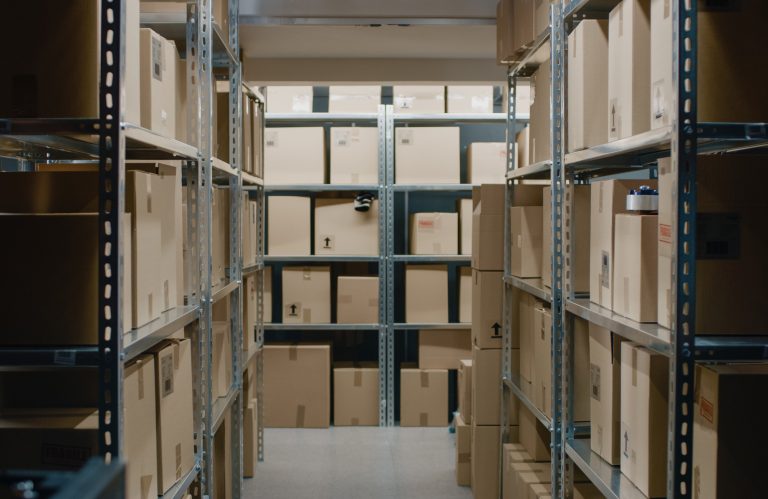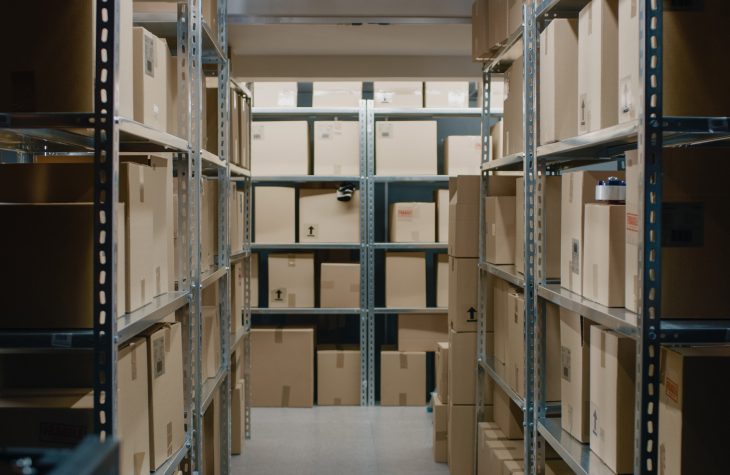 Are There Any Hidden Costs?
Surprises can be nasty, especially when they're unexpected costs. When looking for your storage space, be on the lookout for hidden expenses like utility bills. At Kangaroo Self Storage, we won't surprise you with any additional costs. The quoted price includes everything from the storage rental, rates, service charges, utility bills and maintenance costs.   But you will need insurance and a padlock – we can help you there too, just ask our team.
Make sure you're getting the best value for money when you choose your business storage unit. Whether you're looking for business storage in Edinburgh, business storage in Dundee or business storage in Glasgow, contact Kangaroo Self Storage for safe, secure, competitive hassle-free storage today.