If you're planning a move to Scotland, you could do a lot worse than choosing Edinburgh as your new home. The country's capital is compact, charismatic, and bursting with culture. Edinburgh is full of beautiful historic buildings, winding alleys and cosy pubs, and the locals are so friendly you'll never feel alone.
Known as the 'beating heart of Scotland', the capital is a multicultural melting pot where people from various nationalities and backgrounds come together to create something exceptional. With that said, let's take a closer look at why Edinburgh is such a fantastic place to live and work.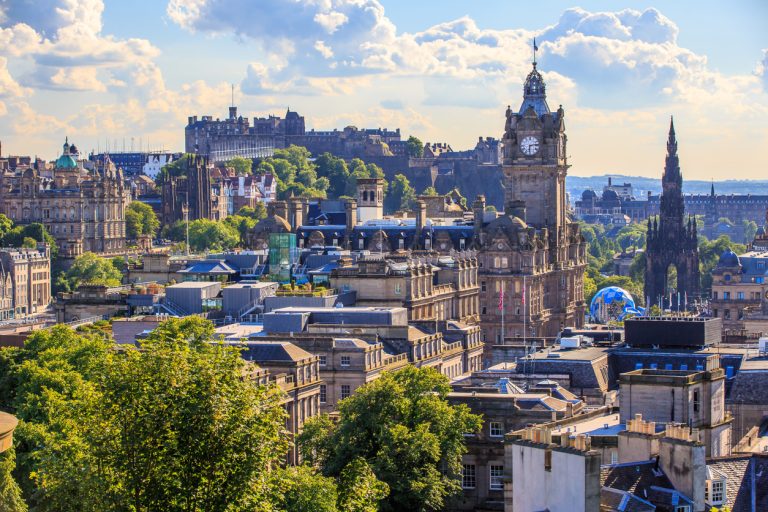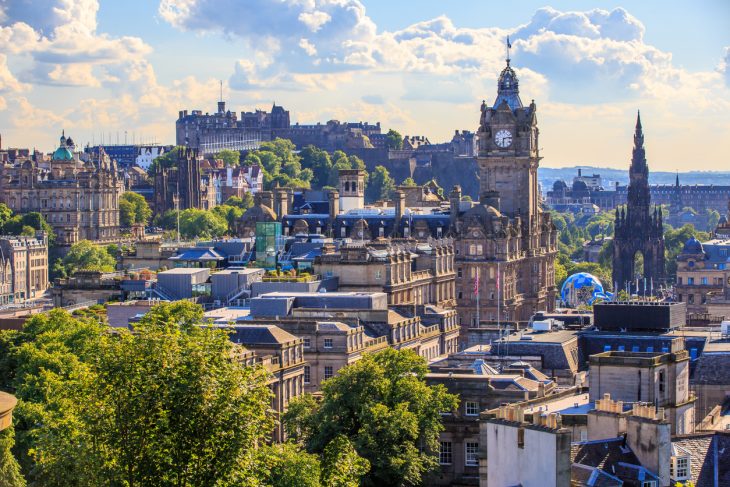 Unrivalled Festivals
Edinburgh boasts a diverse arts scene, infamous festivals, fayres, and markets that are second to none. Perhaps the most famous of them all is the Edinburgh Fringe – the world's largest arts festival. The Fringe spans much of an entire month – usually august. It sees artists, comics and performers of every discipline united in the city to showcase their talents. There are thousands of shows across hundreds of venues, and that's not even including the street performances. Edinburgh truly comes alive during the Fringe, and there's no better place to live if you want to submerge yourself in art and culture.
During the colder months, the city plays hosts a massive variety of yuletide celebrations and festivals. The Christmas Market in Prince's Street Gardens is a truly magical experience. St Andrew's Square is transformed into an ice-skating rink, and the Edinburgh Hogmanay always put on a show. You'll find street parties, torchlight processions, fabulous firework displays and even a toe-tapping ceilidh. Who said winter had to be cold and miserable?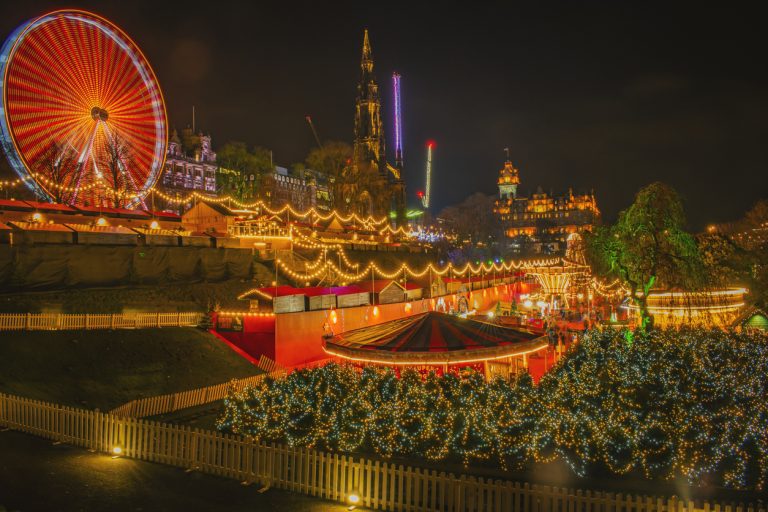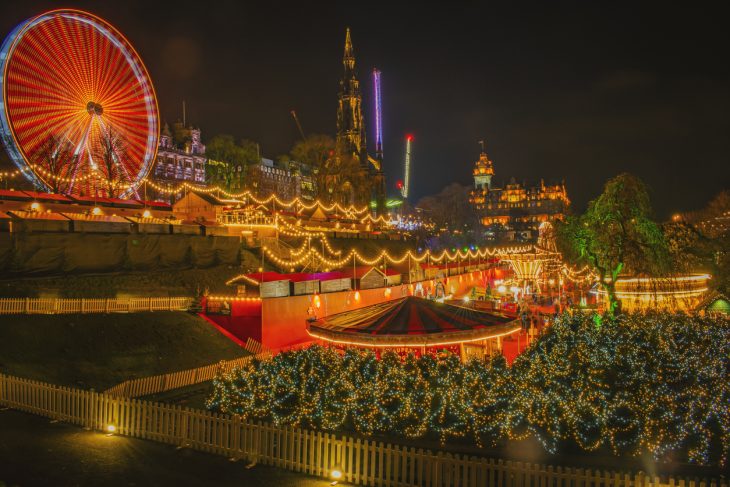 One of the Most Walkable Cities in the UK
Due to how compact it is, Edinburgh is often cited as one of the UK's most walkable cities. Everything you need is on your doorstep, and with such beautiful surroundings and architecture, it's not just a case of you can walk everywhere, but you'll want to walk everywhere.
Most locals would even discourage you from bringing a car to the city centre. Edinburgh is an ancient city, with much of the infrastructure dating back to and medieval period. It goes without saying that the 800-year-old streets weren't designed with cars in mind – so it's best to ditch the automobile and enjoy Edinburgh on foot. If you're planning a move here and are concerned about how you'll get all your things into your new home, why not consider Kangaroo's household self storage in Edinburgh? We offer a free collection service to take the stress out of navigating Edinburgh's winding roads.
Year-Round Job Opportunities
Edinburgh is a hotspot for people looking for work during the tourist season. There are plenty of opportunities to be had at the Edinburgh Fringe and other events. If you're a performer at the Fringe and looking for somewhere to safely store your props in between shows – speak to us about easily accessible self storage in Edinburgh.
But unlike many cities that rely heavily on peak-tourist seasons to offer work opportunities, Edinburgh is busy year-round. Even during the low tourist season, there's no shortage of jobs – and you'll be able to enjoy all the city has to offer when the streets are much quieter.
The city has one of the highest-earning potentials in the UK, just behind London. Edinburgh is home to an incredible number of start-up companies. Alongside world-leading hospitality and tourism trades, it's also a major player in the banking, financial services and technology industries. If you're thinking of moving your business here and are looking for business storage in Edinburgh – let us know and see how we can help you.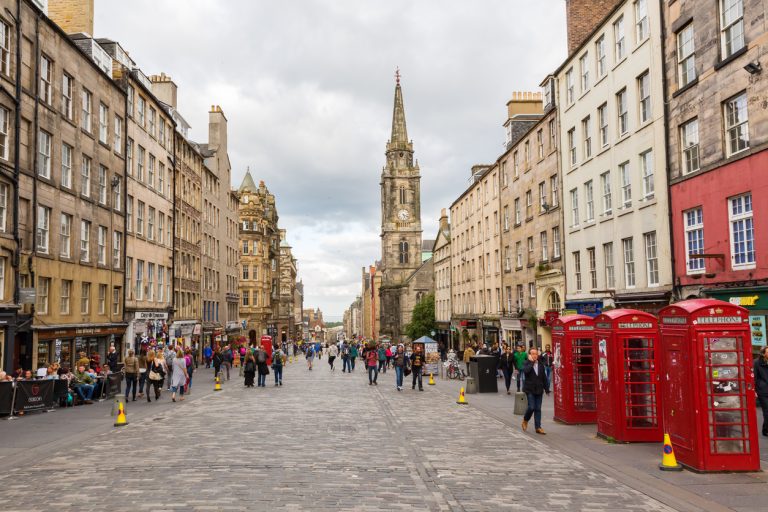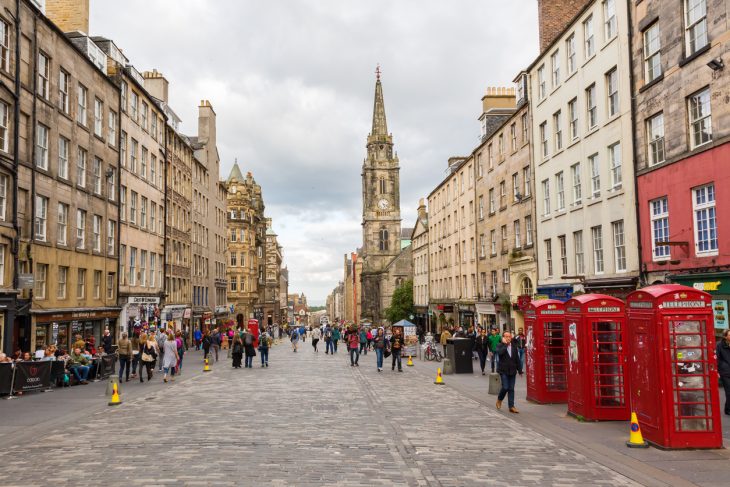 Be a Tourist in Your Town
There's so much to see and do in Edinburgh; it's no wonder it's such a popular destination for tourists from around the world. Even once you move here, don't shy away from visiting all the attractions the city has to offer just because you're a local now.
The Royal Mile is lined with charming shops and cafes, beautiful townhouses, and historical landmarks. It's an excellent place for a stroll, and there's always a buzz in the air that makes for a warming and friendly atmosphere.
The Royal Botanical Garden Edinburgh features Britain's biggest palm house, tropical and exotic orchids, a heather garden – the list goes on. With over 13 200 species, it's no wonder the RBGE is one of the largest in the country.
The Scottish National Portrait Gallery is one of Edinburgh's three major galleries and the home of the Scottish National Photography collection. They regularly host tours, lectures and even art classes – and there's a convenient shuttle bus to take you to the Scottish National Gallery of Modern Art for when you fancy looking at something a little more contemporary.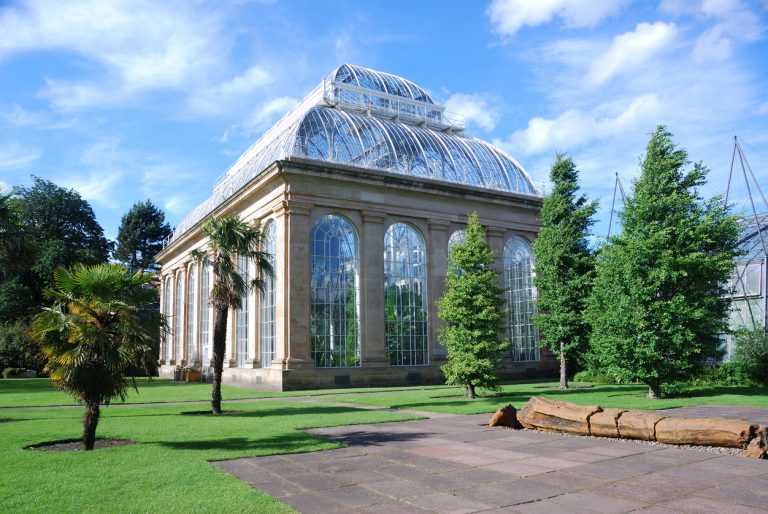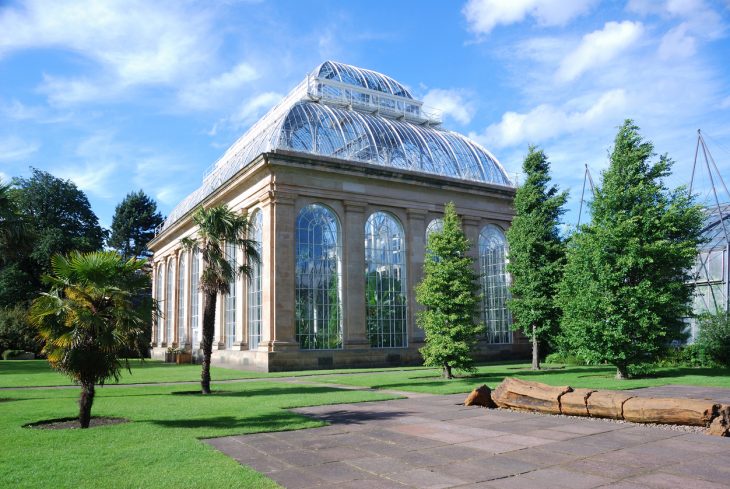 Whatever your reason for moving to Scotland's most vibrant and colourful city – Kangaroo Self Storage is here to help. Maybe you want to be closer to all the artistic resources Edinburgh offers. Perhaps you're thinking of joining the ranks of all the successful start-ups and setting up shop, or you're a student moving to the city to study? If that's the case, we even offer student storage in Edinburgh. If you need self-storage in Edinburgh, contact us today and see how Kangaroo can help.