Many of us live in small spaces, and with it come issues with storage. Modern studio apartments, flats, and small new builds often lack the square footage commonly associated with older, larger properties and don't always come with ample built-in storage. As a result, keeping things tidy and uncluttered can often be challenging, particularly if you have a growing family or share your space with others. Today, we're exploring all the ways you can make the most of small space living, with handy tips and tricks for household storage and knowing when it's time to find space somewhere else.
Multi-use Furniture
With innovative designs, furniture is becoming much more flexible for storage options. From sofas and beds to ottomans, there are many ways in which furniture can be used to store your belongings. Furniture manufacturers are always looking for fresh ideas on combining items to make the most of the space, which may have otherwise been wasted. For example, sofas can come with pull out beds, lift storage, or both. In addition, a side table with a hinged lid can be used to store blankets when they're not needed. If you are looking for some small space living solutions, look into the furniture you currently have research whether there's a multipurpose alternative with built-in storage in mind.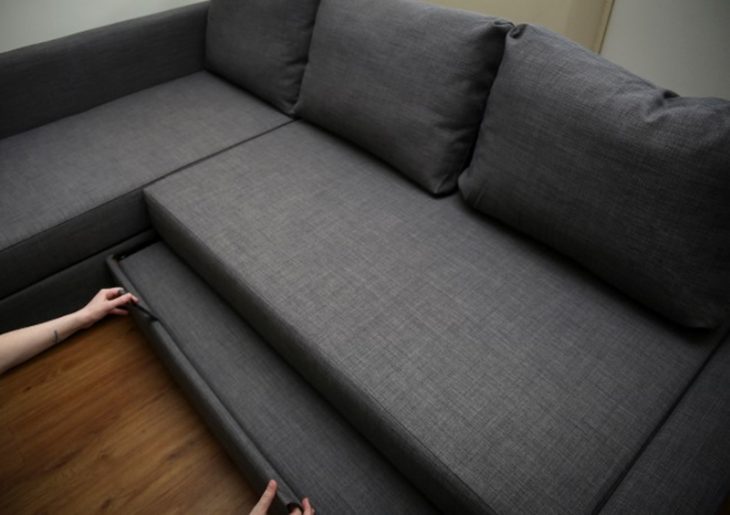 Collapsible Furniture
Drop leaf and extendable tables have been around for many years. They are a great example of furniture that can fit your changing needs, functioning as your small day-to-day table when you need to save space and extending to accommodate more guests when required. Investing in a good quality extendable table with an easy pull-out design will mean you can quickly turn a table for two or four people into a table for six or even eight guests. It's even possible to purchase a compact dining set that can be turned into a fold-away unit when not in use.
People have become imaginative with home office space, with many working from home but lacking a dedicated workspace. Desks can be wall-mounted and folded away at the end of the working day, transforming your space back into a home.
Declutter
If you're already making the most of space-saving furniture and still finding that you've got little space, perhaps it's time for a declutter. Over the year, our homes tend to accumulate things, many of which we no longer have use for. There is tremendous satisfaction to be had in reducing the amount of clutter in your home. You can either give things a new home by donating them to friends, family or charity or, if you're not ready to part with items yet, store them in one of our household storage units.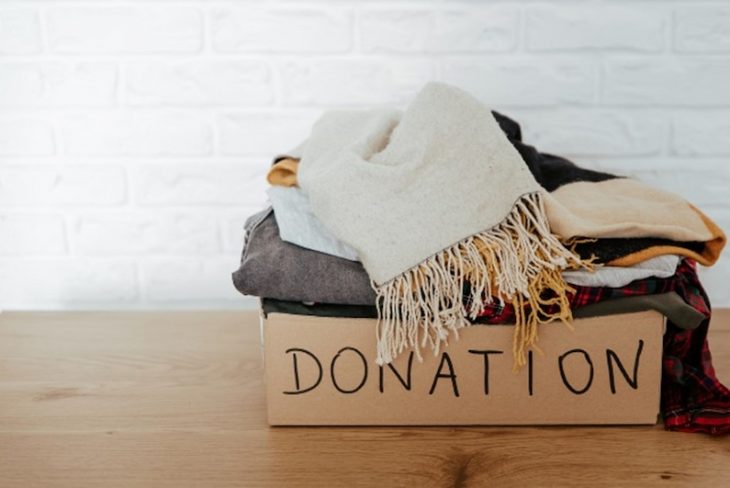 Attic Space
Utilising your attic space is an ideal way to help with small space living. Whether it's an overly full wardrobe or an excess of outgrown toys you can't bear to part with, there are plenty of ways to design your attic to suit your needs. With the help of a joiner, you could create an overspill wardrobe for all your occasionwear. It doesn't even need to be a joiner. You could make your storage solution with a cheap curtain rail and a few mothproof clothing covers.
Boxing and packaging up seasonal décor, Christmas decorations and bulky items you don't use regularly and storing them in your attic or loft space will free up a lot of room in your home. Alternatively, if you don't have an attic space, self storage is an excellent option for seasonal items. We offer a range of storage unit sizes, so whether you've got a few boxes of Christmas decorations or a shed-worth of gardening tools you want to store for the winter, we'll have a unit that is perfect for your needs.
Using Every Nook and Cranny
Is there any wasted space within your home, or are you genuinely using every inch of available space? From the top of the cabinets to the boiler cupboard, there is usually a space you could re-organise and use more efficiently. With the minimalist style trend still going strong and many fantastic and unique storage solutions available online, there are ways to use almost every nook and cranny in your home. So take a look around with a tape measure and see if there is a space you have underestimated for extra storage.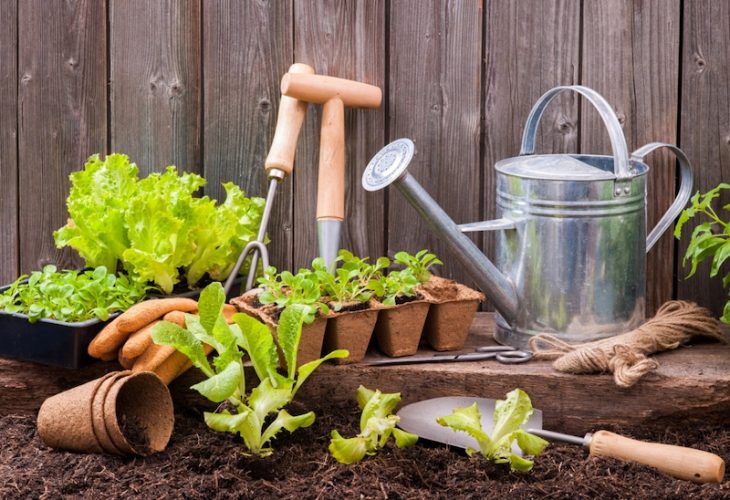 Outside Storage and Gardening Equipment
If you've got outdoor garden space but no room for a shed to keep your gardening equipment in, compact, waterproof garden storage is a great space-saving option, with a smaller footprint than a full shed but still giving your room to keep your tools tidy. If you don't have quite the room for any garden storage without sacrificing essential garden space, take advantage of our cost-effective storage units and keep your tools out of sight, safe and secure when you don't need them.
Small space living isn't always easy, but there are many ways to make the most of the space you have available, and for everything else, there's always self storage. Here at Kangaroo, we offer household self storage in Glasgow, Edinburgh, Dundee, Carlisle, Altrincham, Liverpool, Warrington, Widnes, Preston and the Wirral. If you'd like to learn more about how we can help with your storage needs, contact us today.