Running a business comes with its fair share of challenges, and one of the most critical aspects is managing costs while maximising profits. But here's the good news: self-storage can be your secret weapon in achieving this!
As experienced self-storage experts, we've assisted numerous businesses throughout the years. And now, it's your turn to benefit. Today, we're excited to share valuable tips on how our clean, secure, and affordable self-storage units can help you reduce your business costs and increase your profits. With our convenient storage solutions, you can free up valuable office space, store excess inventory and equipment efficiently, and cut down on unnecessary expenses. Also, our flexible contracts allow you to scale your storage space as needed, ensuring you only pay for what you require. This translates into significant cost savings and improved overall efficiency; let's find out more.
Why Reducing Business Costs and Increasing Profits is Crucial
Reducing business costs and increasing profits is crucial for any business looking to succeed in today's competitive market. Businesses can increase their bottom line and invest in growth opportunities when cutting down on expenses, giving them more financial freedom to fund research and development, marketing, and other activities to help them stay ahead. This is exactly where self-storage comes in.
These cost-effective units provide the perfect solution for storing excess inventory, equipment, documents, and other items that would otherwise take up valuable office space. And, using business self-storage is often significantly cheaper than renting additional office space or leasing a larger facility.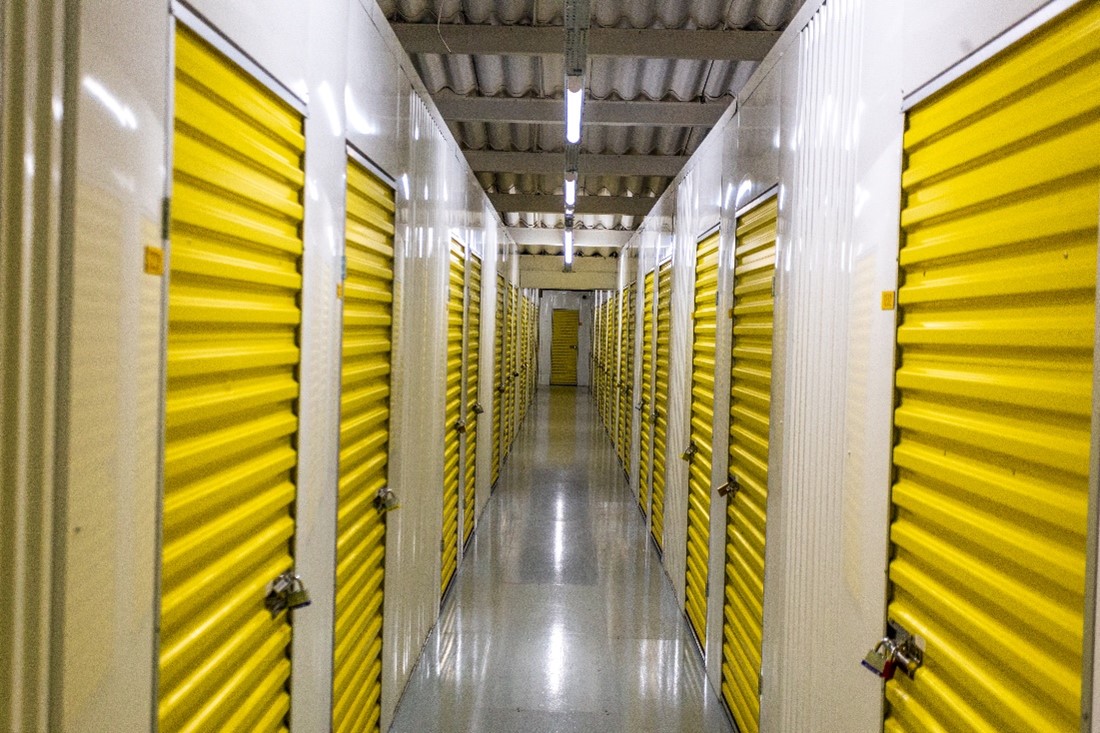 Reduced Rental Costs by Storing Less Frequently Used Items Off-Site
One effective strategy to reduce costs is by utilising self-storage for items that aren't used frequently. Many businesses accumulate excess inventory, seasonal decorations, or outdated equipment that takes up valuable space in their office or workspace. Moving these items to a self-storage unit frees up valuable square footage, avoids the need for larger and more expensive rental spaces, and reduces your rental costs. With many different storage unit sizes available at Kangaroo Self Storage, we can help you find the perfect fit for your belongings, whether you need to store a file of paper or an office block's furniture.
Increased Office Space by Decluttering with Self Storage
Did you know clutter in your office or workspace can significantly impact efficiency and productivity? It can lead to delays in finding necessary documents, hinder employee mobility, and create unnecessary stress.
Instead, business owners can utilise self-storage to declutter workspaces, creating a more organised and productive environment. Store old files, excess office supplies, and equipment not immediately needed in a self-storage unit. This allows your employees to focus on their work-related tasks and easily access the essential items they need. Your belongings will be safe and sound in our clean, secure, affordable storage units, ready and available whenever you need them.
Flexibility in Renting More Space and Selecting Unit Sizes
The flexibility offered by self-storage is one of its most significant advantages for businesses. As your business grows and evolves, its storage needs change as well, and with self-storage, you can easily adapt to these changing requirements. At Kangaroo Self Storage, we offer flexible contract terms that allow you to adjust the space you rent based on your current needs. Whether you need to expand your inventory storage or downsize during slow periods, self-storage provides the flexibility you need. Additionally, with a range of unit sizes available, you can select the unit that perfectly suits your storage needs, ensuring you are utilising your space effectively and efficiently. This means you'll never be forced to pay for room you're not using, and instead, you can switch your storage unit for a more suitable size (if we have your desired size available).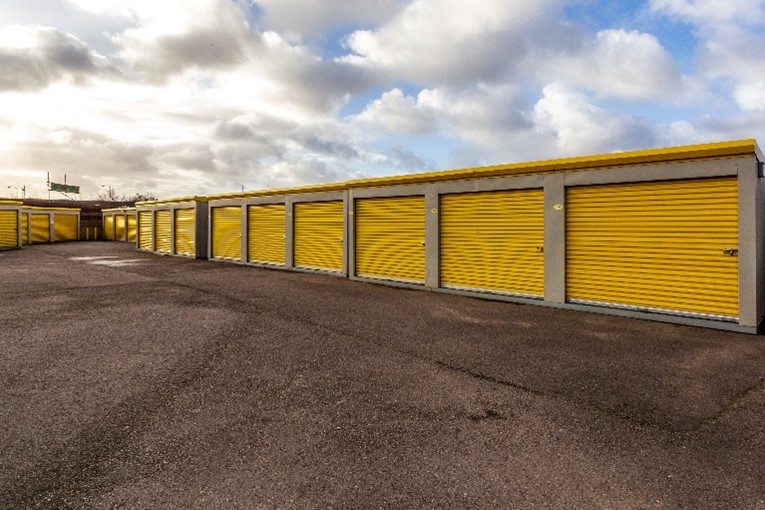 With self-storage solutions from Kangaroo Self Storage, we're sure you can reduce your business costs while increasing profits. Our flexible contracts, variety of unit sizes, and safe storage spaces ensure you have what you need to adapt to your business's changing requirements.
The dedicated Kangaroo team are committed to providing reliable and convenient self-storage solutions to support your business growth. No matter where your business is based, you'll find a Kangaroo near you! We have an extensive list of locations across Scotland and North West England, including:
Contact our friendly team or request a quote online to discover how Kangaroo Self Storage will help you reduce costs, increase profits, and provide the optimal storage solution for your business. Trust Kangaroo Self Storage; the partner you can rely on to make self-storage easy and affordable.