When starting a new business, every penny counts, which is why so many new companies start at home. Working from home can save you money, but you can quickly run out of space, especially with the whole family spending more time at home these days.
Renting or outright buying an office space is a costly venture, and in these uncertain times, it can be risky too. A great option is to use a self-storage unit as an office space, as they offer a low-cost alternative without a long-term contract.
At Kangaroo Self Storage, we believe in supporting start-up businesses and so we offer business storage in Edinburgh, Glasgow and Dundee. Many businesses have set up shop in our storage units, as they provide many benefits, including:
Wide variety of unit sizes
Rental flexibility
Cost-efficient
Friendly service
Secure access
Accept deliveries on your behalf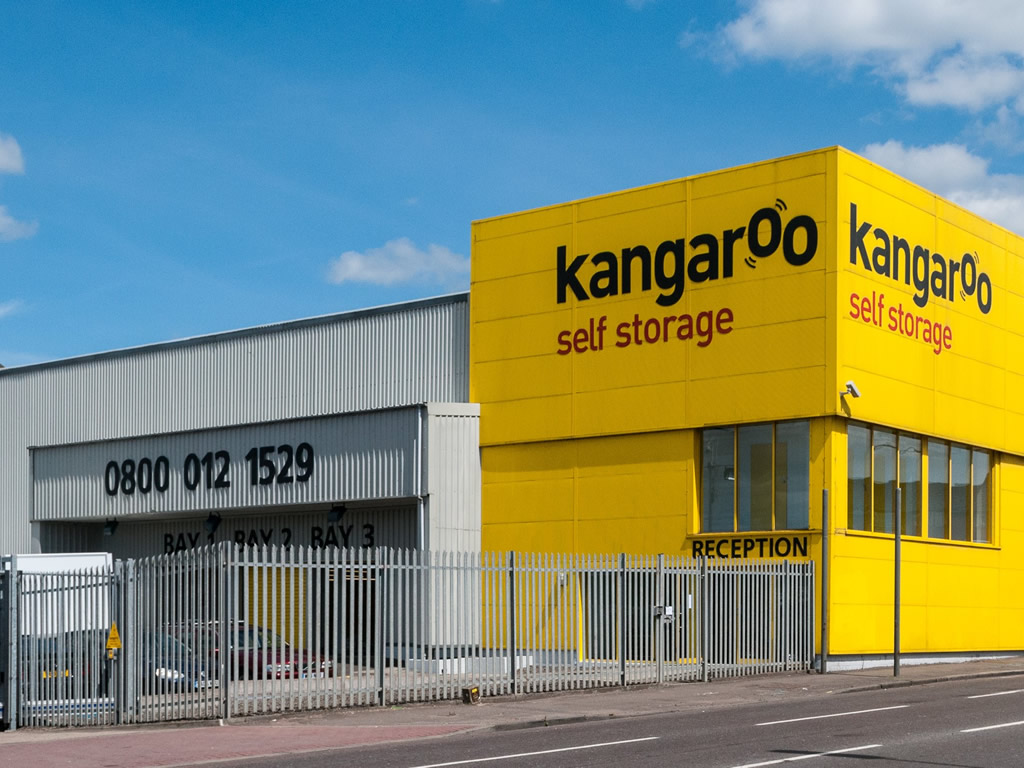 Wide Variety of Units
At Kangaroo, we offer a large number of storage units at our centres for you to choose from, which are ideal for your needs. We know that every business has its own size requirements, so we have units that range from a small 16sq ft locker to a 500sq ft unit.
You can take a look at our full range of unit sizes to figure out which one is right for you and your business.
With a wide range of units to choose from, Kangaroo can make the running of your business just that bit easier. Working from home is great to start with, but space soon becomes scarce, and your stock will encroach on the dining room table or kitchen counter. Keep your home life and work separate with cost-effect storage.
Our storage units are dry, clean and modern, allowing you to separate your personal and professional life with ease. If you need to meet clients or work partners, they can also be a great option, as they can help you present a professional front to your business. Whether you're a tradesperson or an eBay seller, you will find what you're looking for with Kangaroo.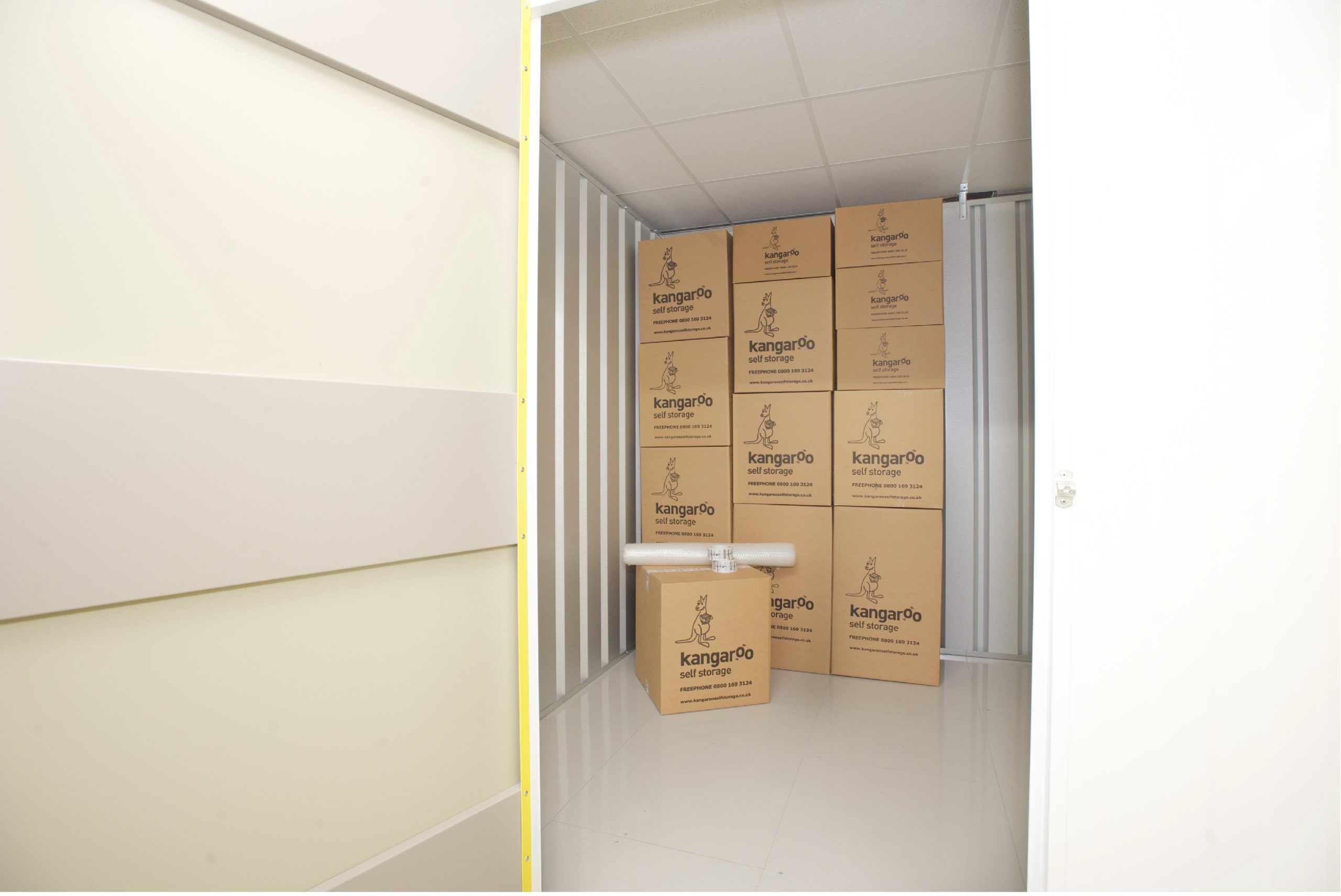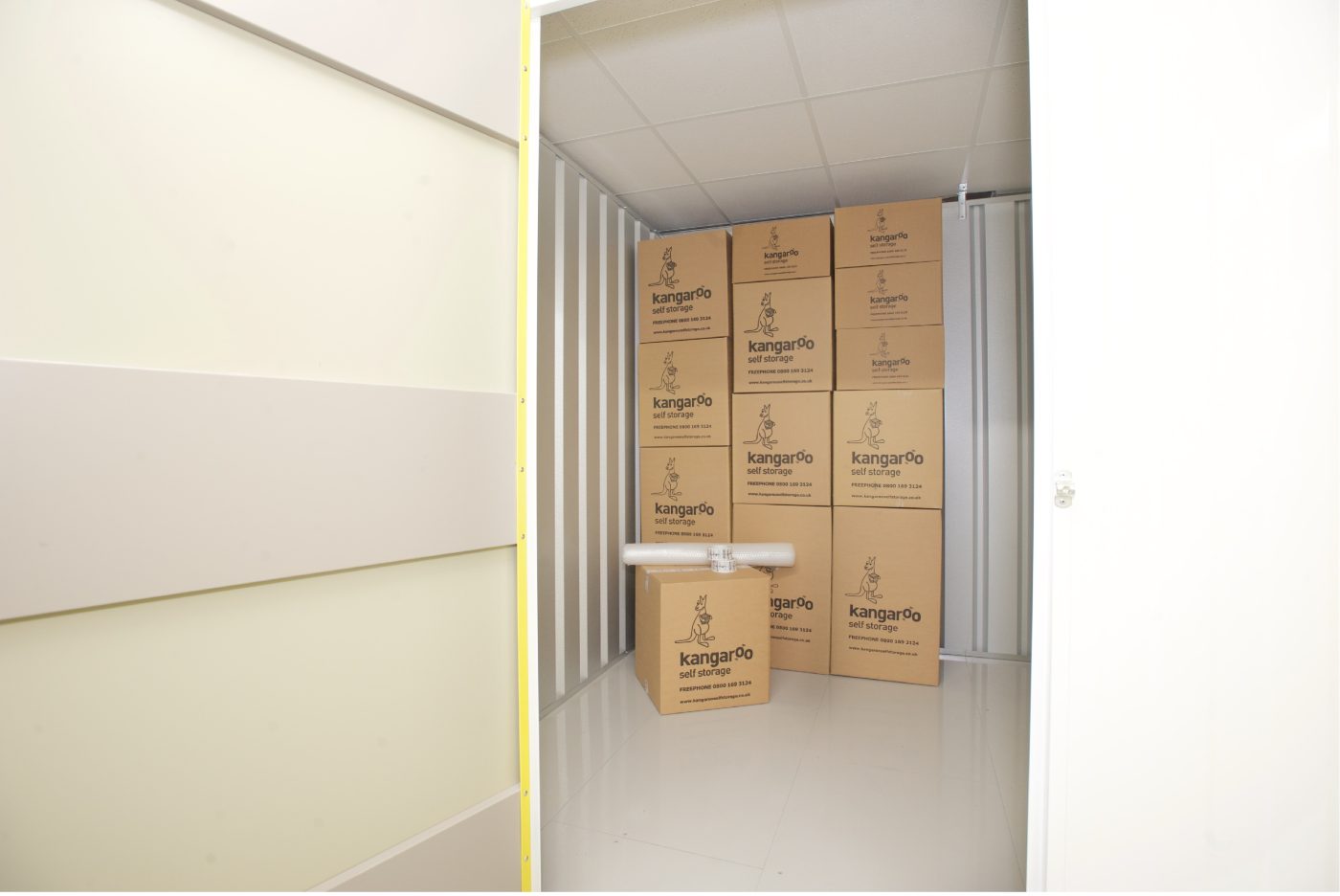 Complete Flexibility
There are many advantages to choosing business storage with Kangaroo and using a storage unit as an office. For starters, you will have complete flexibility from day one, which will be incredibly important to you as a business owner.
When your business starts to take off, Kangaroo makes it super easy for you to scale up to a bigger storage unit. The same applies to downsizing, whether to cut costs or because it suits your business better. Whatever your needs or reasons, you can switch to a smaller or bigger storage unit completely free of charge.
We have flexible agreements starting at just seven days, so you can rent for as long as you need and no longer. You can also take advantage of our special offers such as six weeks of free storage when you rent for at least twelve weeks.
Cost-Effective Service
Another benefit of choosing Kangaroo is that we have no business fees or hidden costs.
Whether you are a start-up or a well-established company, we offer a unique and tailored service to all our customers that provide you with cost-effective self-storage.
We do not charge business rates because we want to help you grow your business instead of spending too much money on storage space. You also won't have to pay utility bills, and we don't charge security fees.
Using our storage units as office space is a cost-effective way to run your company that you should consider today. We are on hand to answer any questions you might have, so don't hesitate to talk to us if you would like to know more about our business storage options.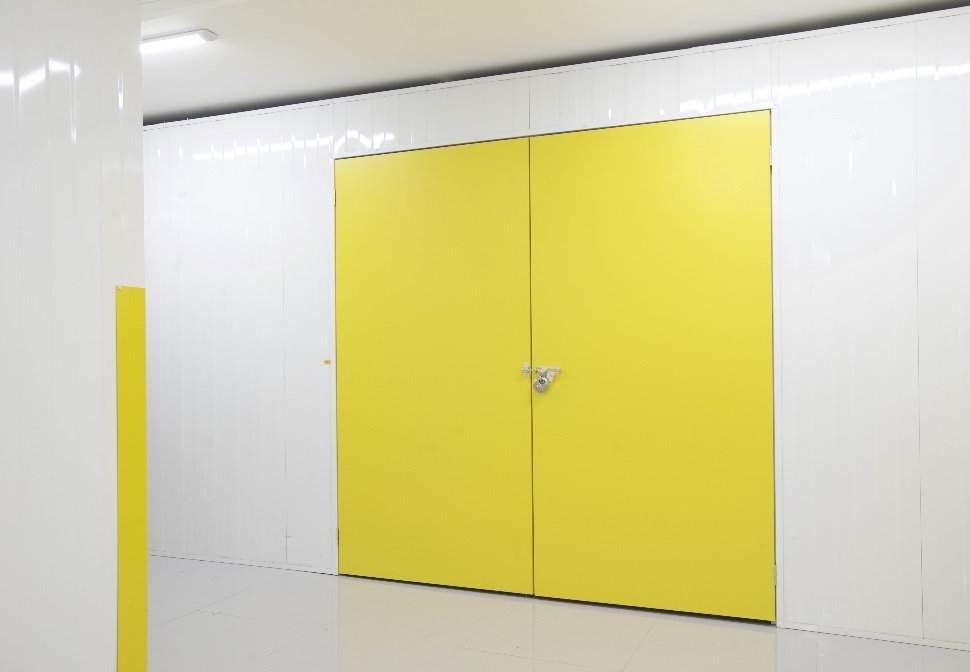 COVID-Secure Stores
We want to support any essential businesses and customers that are classed as key workers. Kangaroo has remained open throughout the COVID-19 pandemic. Health and safety is incredibly important to us, and we know it's important to you too. Behind their masks, our staff are still providing the same friendly service you can expect. We ask that you also wear a face-covering when in-store and use our sanitation stations in the loading bays.
Rest assured that we have implemented cleaning routines throughout the day to ensure that the most commonly touched areas are regularly sanitised. This includes:
Communal door handles
PIN pads
Lift buttons
Reception desks
Toilet flushes
Card readers
Chair arms
We ask that you also adhere to the social distancing measures currently in place.
Secure Access
The security of your business assets and belongings is crucial. Kangaroo has 24-hour security systems in all our stores that allow us to monitor the facilities and control access. Each site has access door entry controls, allowing us to monitor who has access and when, as well as security alarms that are active throughout all stores.
Additional Advantages of Choosing Kangaroo Self Storage
We pride ourselves on offering top-notch service to all our customers, which is why we provide additional benefits such as:
Pallet trucks, trolleys and forklift trucks –this machinery is at your disposal to help you to move things around with ease (and we do not charge you extra for using them).
Shredding service – certified and secure document shredding for your business.
Our units are for more than just storage. If you are interested in running your business from one of our units, be it from our self storage in Edinburgh, self storage in Dundee or self storage in Glasgow, just let us know.
Contact us to learn more about our services and how we can help you run your business from a self-storage unit.