As a business owner, you'll understand the importance of efficient space management, cost-effective solutions, and streamlined operations. However, finding a storage solution that meets these needs can be challenging.
At Kangaroo Self Storage, we understand this, which is why, over our 18 years in business, we've perfected our services for business owners so you can focus on other areas of running your business while we make the storage side simple and stress-free.
So, in this blog, we're exploring how our long-term business storage can be the answer you're looking for to save time and money.
Efficient Space Management
One of the biggest challenges businesses face is the efficient management of their space. Whether you have excess inventory, seasonal items, or important documents, our long-term business storage offers the perfect solution. With our many different storage unit sizes available, you get to choose the one that perfectly fits your needs, ensuring you only pay for the required space. Our units are designed to optimise space utilisation, allowing you to store more in a smaller area, so check out our unit size guide to find the best fit for your items.
Affordable Storage for Your Business
Running a business comes with its fair share of expenses, so cost-effective self-storage is a must. At Kangaroo Self Storage, we're committed to offering the lowest prices in the area, with a price match guarantee. We believe everyone should have access to affordable storage without compromising on quality or security. So, if you find a lower price for a comparable storage unit from a storage company within five miles of our store, we'll beat it! With our competitive pricing, you can save money while ensuring your business belongings are safe and secure; check out our deals and offers to find out how else you can save.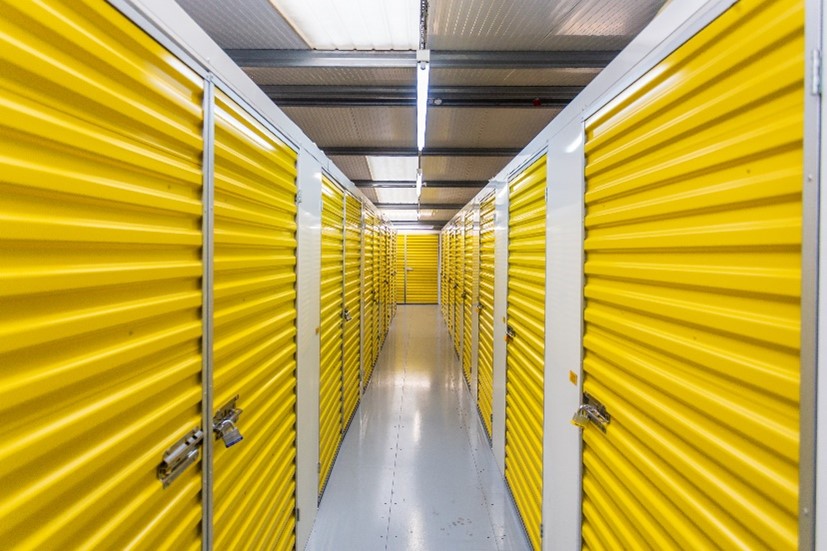 Enhanced Security Measures: Protecting Your Business Assets
The security of your business assets is paramount, which is why we've equipped our storage facilities with:
24-hour CCTV surveillance
Burglar alarms
Smoke detectors
We take the security of your belongings seriously and go the extra mile to provide a safe and secure environment. So, alongside the security measures we've implemented, we ask each unit owner to bring their own padlock so they're the only individuals with access to the unit. Peace of mind is crucial, especially as a hard-working business owner, so knowing your valuable items are protected and monitored round-the-clock, you can focus on other aspects of your company.
Streamlined Operations
As mentioned, your time is valuable, and we understand the need for streamlined operations. Our storage facilities offer many features for the smooth running of your business, such as free parking and drive-up access, making it easy for you to load and unload your business items. No need to worry about navigating through narrow hallways or dealing with multiple trips to your storage unit; with our hassle-free accessibility, you can save time and make the storage process more efficient.
This is especially useful for those storing heavy or bulky machinery, such as those in the construction industry. However, regardless of your sector, if you require easier accessibility, drive-up units may be the best option for saving time and making life just that little bit easier.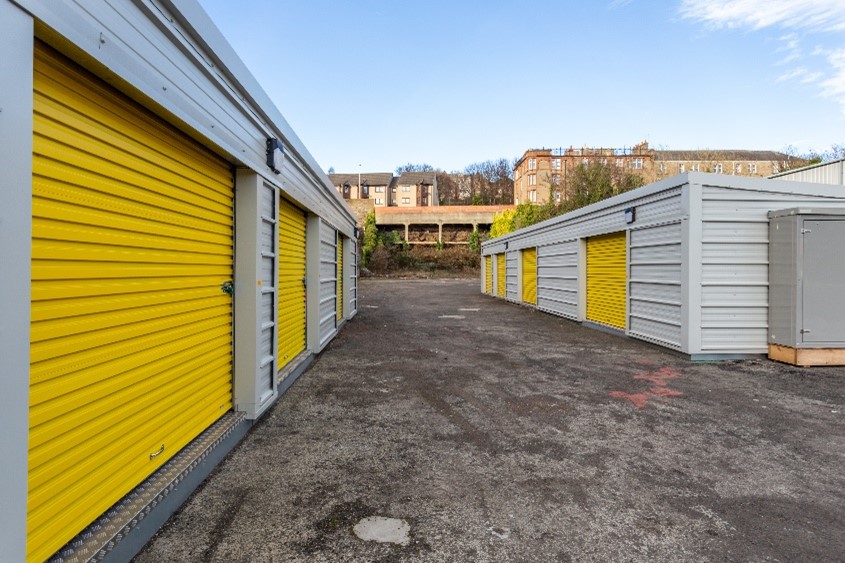 Going the Extra Mile for Your Business
We go above and beyond to provide value-added services to our customers. In addition to our storage solutions, we offer confidential shredding services, office space rentals, and mailboxes. Whether you need to securely dispose of sensitive documents or require a temporary office space, we have you covered. These additional services make Kangaroo Self Storage a one-stop solution for all your business needs.
We also understand businesses are unique, with varying storage requirements, so our storage contracts are flexible and tailored to your specific needs. Whether you require short-term or long-term storage, our options suit your business timeline. You have the freedom to upgrade or downsize your storage unit as your business needs change, ensuring you have the perfect storage solution at all times. Our commitment to flexible solutions means you'll always have room to grow and expand your business.
At Kangaroo Self Storage, we take pride in being your reliable partner in keeping your business belongings safe. Our clean, secure, and well-maintained facilities ensure your possessions remain secure. And, with our affordable pricing, convenient access, and a wide range of storage options, we make self-storage easy and cost-effective for businesses of all sizes!
Don't let the hassle of managing space and storage needs weigh you down; choose Kangaroo Self Storage and experience convenience and peace of mind with our long-term business storage solutions. Request a quote online or contact our team at one of our conveniently located self-storage locations: