Kangaroo are thrilled to announce the opening of yet another storage store! This time, Roo and the gang have hopped over to Carlisle, and over the past few weeks, we've settled in quite nicely. The city is thriving and proven as a popular place to reside, study, and start a business, which is why we believe we'll fit in very well.
We're so excited to widen our reach and be able to help even more people with our storage services. So today, we're taking a deep dive into our new home and providing you with a guide on living, studying, and owning a business in Carlisle. In addition, we hope to provide some insight into the city and why it's the ideal place for so many different types of people.
Carlisle's Rich History
One of the main reasons Carlisle is so popular is its incredible history, which is still visible throughout the city. Many of Carlisle's famous landmarks have a rich history and, upon visiting, provide you with insightful knowledge of the city's past. Here are a few of the most famous historic spots in Carlisle:
Carlisle Castle. First built in 1093 and then rebuilt in stone in 1122, the castle is over 900 years old and is the perfect site for learning about the city's past.
Carlisle Cathedral. Located in the centre of Carlisle, the famous cathedral is home to England's largest flowing decorated Gothic-style window.
Wetheral Priory Gatehouse. Founded in the early 12th century, this picturesque stone fortification is a stunning piece of Carlisle's history.
It's clear that great history is found around every corner in Carlisle, making it a fascinating place to live, work, or study. We couldn't be prouder to make Kangaroo history by bringing our storage stores to the beautiful city.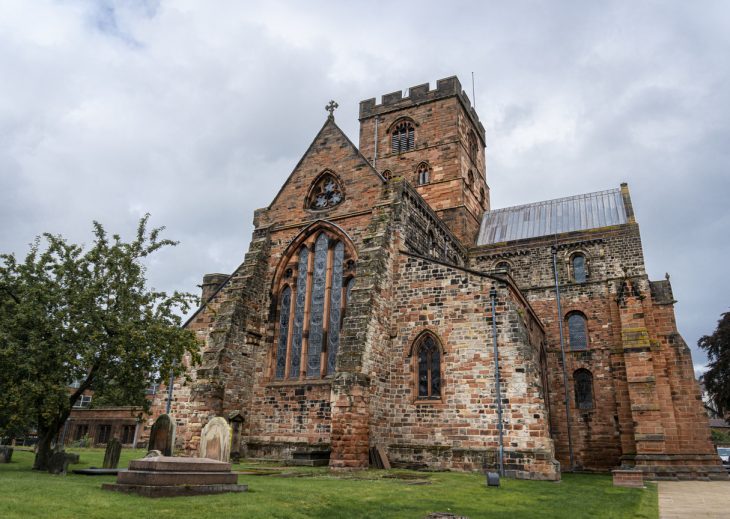 Things to Do in Carlisle
For those residing in Carlisle, you can be sure you'll never get bored of the many things to do and see in the city centre and slightly further afield. Here are some of the top things to do:
Walk along Hadrian's Wall. Providing stunning views and the best picnic spots, this walk can be as short or as long as you wish, and you can start at multiple different viewing points in Carlisle.
Shop at the Lanes Shopping Centre. Whether you need to grab a last-minute birthday present, have some time to kill on your lunch break, or are looking to treat yourself, the Lanes Shopping Centre has everything you need.
Take a stroll in Rickerby Park. Rickerby Park offers a tranquil escape from the hustle and bustle of Carlisle city centre.
Visit the Tullie House Museum and Art Gallery. With both evergreen and seasonal exhibitions, you're sure to find something that catches your eye in the city's most famous museum.
Store with Kangaroo Self Storage! Of course, Kangaroo Self Storage has recently made Carlisle our new home, so you're more than welcome to visit us. If you're local to the area, our household storage in Carlisle is exactly what you need to provide breathing space while you reorganise, redecorate, or renovate your home.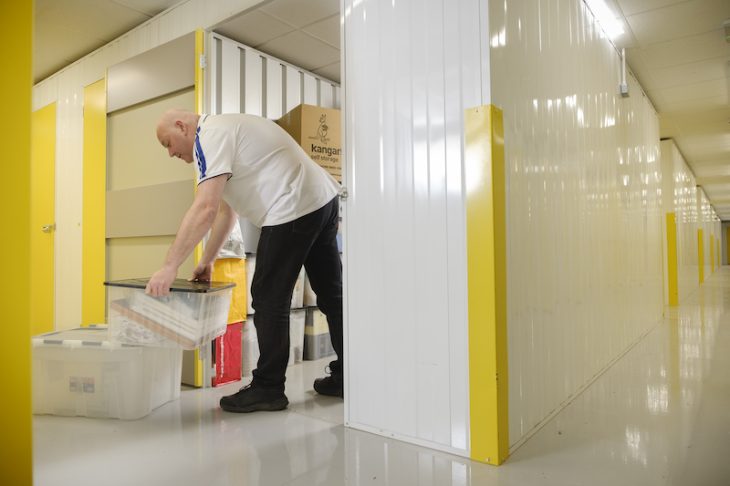 Studying in Carlisle
Carlisle is a fantastic, bustling place for students to enjoy their university years. As discussed above, there are plenty of things to do and see, meaning you'll never be bored during your downtime away from your studies.
The city boasts several high-quality educational facilities, such as the University of Cumbria, which offers an incredibly diverse range of courses.
In addition, Carlisle has been noted for its fantastic career prospects. Studying in the Cumbrian city opens up a variety of career opportunities, particularly in the tourism industry. This is because the university is surrounded by the stunning Lake District, which welcomes over 15.5 million visitors annually.
We offer student storage in Carlisle, so if you are studying in the city, please don't hesitate to enquire about storing with us. We offer plenty of deals, offers, and discounts for students so you can save while you store!
Starting a Business in Carlisle
Running a business in Carlisle provides a long list of benefits, including:
Growing economy. Carlisle's economy provides ample opportunities for new businesses to thrive.
Strategic location. As well as being a thriving city, Carlisle is brilliantly located close to major cities such as Glasgow, Manchester, and Newcastle.
Supportive workforce. The local government and business community support entrepreneurship and provide resources and assistance to help new businesses succeed.
Growing tourism industry. Carlisle's growing tourism industry presents business opportunities in the hospitality, food and beverage, and retail sectors.
If you're looking for business storage in Carlisle, we're here for you. We now have first-hand experience running a business in Carlisle and can vouch for all of the above, so if you're considering starting a company in the Cumbrian city, this is your sign.
Don't forget, we also have locations across the rest of North West England Scotland, including:
Please don't hesitate to get in touch with our friendly team or visit one of our stores in person to discover how we can help you, whether you're a local resident, student, or business owner.