Kangaroo Self Storage is expanding its services in Carlisle on the back of increasing customer demand, and a duo of award wins.
The self-storage company based in Kingstown Industrial Estate has expanded its services, adding over 7,000sq ft of storage space to support local businesses and householders in the Carlisle area struggling for space. The company, which has nine other storage centres across the North West and in Scotland, has invested in the Carlisle store creating nearly 100 new personal storage units ranging from 20sq ft up to 200 sq ft.
Chris Stevens, CEO of Kangaroo Self Storage, said, "When customers put their personal belongings and business stock into storage, they need to be absolutely confident that their possessions and goods will remain just as they left them. We understand this and invest heavily in our storage centres and the private units to ensure that they are well maintained and are dry, and secure.
"We're delighted that this approach to storage has been so well received by the community in Carlisle, and as a result, we have just completed the build of a range of new storage units to meet this need. The units are perfect for growing businesses looking for flexible space for stock or longer term archive and for householders that are selling or moving home or simply need more space."
The team in Carlisle is led by Adam Scott, and under his leadership, his new team has been awarded the Feefo Platinum Trusted Service Award. The Trusted Service Awards were established by Feefo in 2014 and are an independent seal of excellence, recognising businesses that consistently deliver a world-class customer experience.
Working with over 6,000 brands, Feefo is the world's largest provider of verified reviews, helping brands understand customers by analysing verified reviews and providing insight into trends, needs and habits.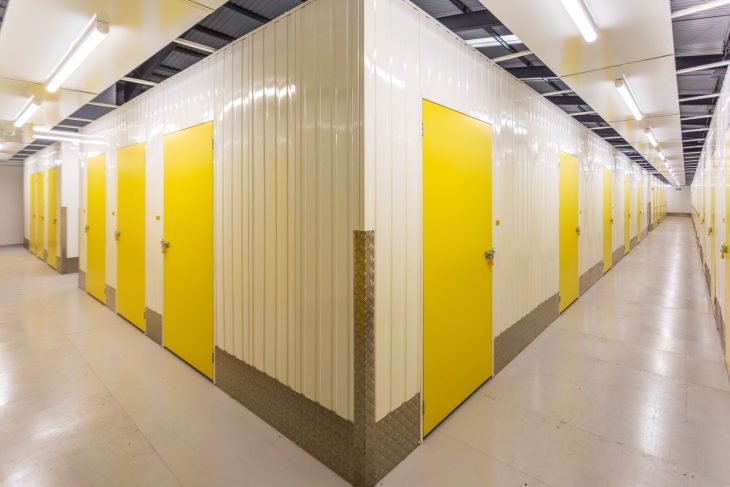 Additionally, the company has also been recognised by the Tick Box Scheme following a successful audit by Trading Standards. The scheme sets out procedures designed to prevent the storage of counterfeit and other illicit or unsafe goods by rogue traders and criminal gangs and is administered by Trading Standards Services and the UK Intellectual Property Office (IPO).  The scheme, 'The Tick Box: Keep it Real Keep it Legal' code of practice, has the support of the self-storage industry trade association, the Self Storage Association (SSA UK).
Adam commented, "It's been a great start to 2023 for us.  The store is looking amazing, and the team has really settled in well together.  Whilst the Tick Box Scheme award is further verification that we are getting things right – it's great to get that recognition, and it provides further reassurance to our customers that we're doing all we can to ensure their belongings are secure.
"Of course, we're delighted to receive a Platinum Trusted Service Award from Feefo, too.  Keeping our customers happy is our priority, so the fact this award is based on feedback from real customers makes it really special."
Kangaroo Self Storage Carlisle provides storage for businesses, householders and students in private storage units ranging from 20sq ft to 300sq ft.  Additionally, the team offer palletised warehouse storage and a forklift service.  For more information, contact Adam and his team on 01228 595959 or [email protected].