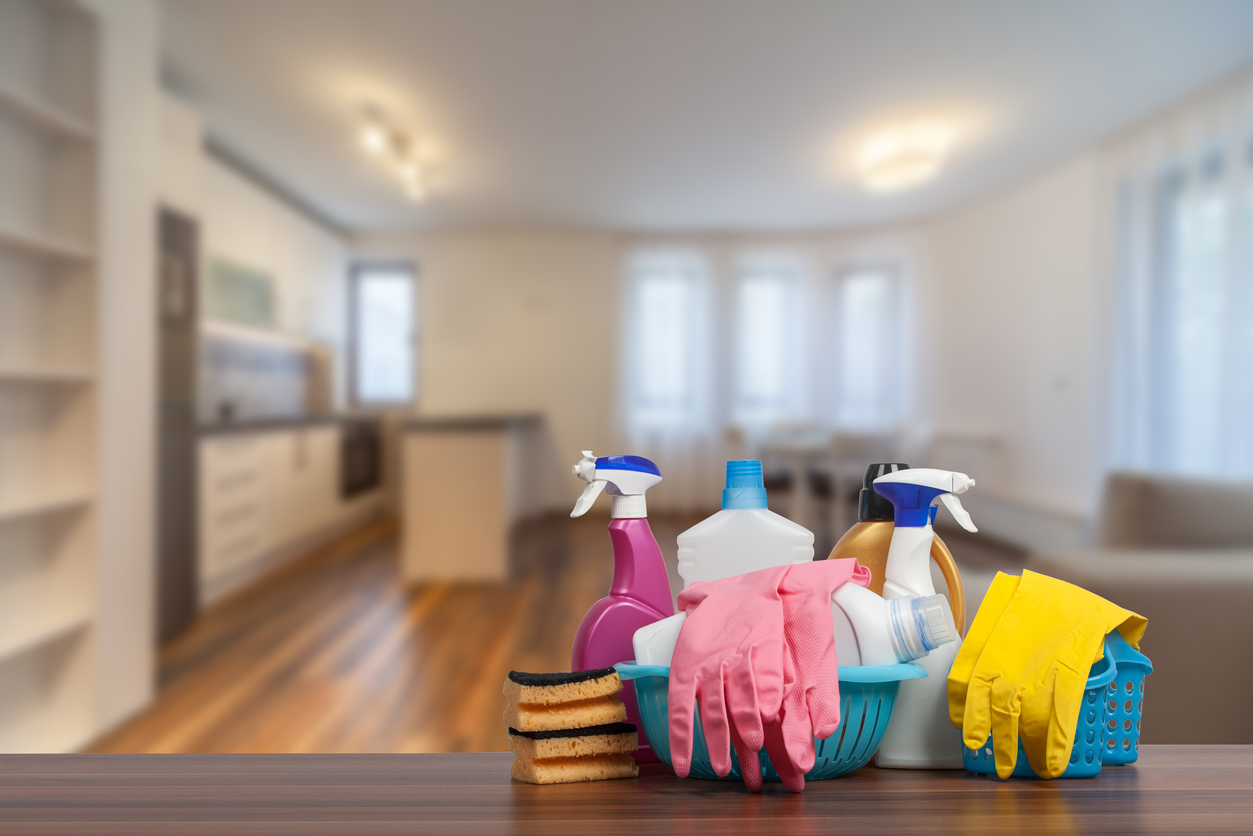 Our 5 Best Springs Cleaning Hacks
If all that clutter that seems to have piled up over the winter months has pushed you to breaking point, it's probably time for a good old spring clean. And with many of us stuck in our homes for the foreseeable, what better time to tackle all that junk?
Lots of us are working from home now, and that can bring its own challenges; bored children, pets demanding your attention, the urge to become the nosey neighbourhood curtain twitcher. Creating a nice, tidy environment can half that challenge. We've all heard the saying 'a tidy home is a tidy mind' but you might be surprised just how psychologically beneficial a good clear out can be – here's just a handful of the benefits of having a tidy home:
It'll make you feel happier – who doesn't feel better when everything's in its place?
You'll be more productive – getting rid of all that clutter means it won't be a distraction, allowing you to focus on what's most important.
You won't feel embarrassed – you might not be expecting visitors anytime soon but with so many of us using video chats for work, the thought of your boss seeing all that clutter might be a worry.
It helps to reduce stress and anxiety – whether it's that spare room you keep putting off tidying or the garage you couldn't squeeze a matchbox car into, sooner or later, clutter will probably start to cause stress.
So, whether you're planning a top to bottom spring clean of your home, or you just want to clear out that spare room and turn it into a home office, here are our 5 top spring cleaning hacks:
1. Decide Which Room You're Going to Tackle First
First thing's first, you'll need to decide where you're going to start. Even if you're planning on cleaning your whole home, we'd recommend taking it one room at a time, otherwise, it'll overwhelm you very quickly.
On the other hand, if you're tackling the whole house in one go, you'll probably need to think about de-cluttering and putting some of your items into storage so they're out of the way.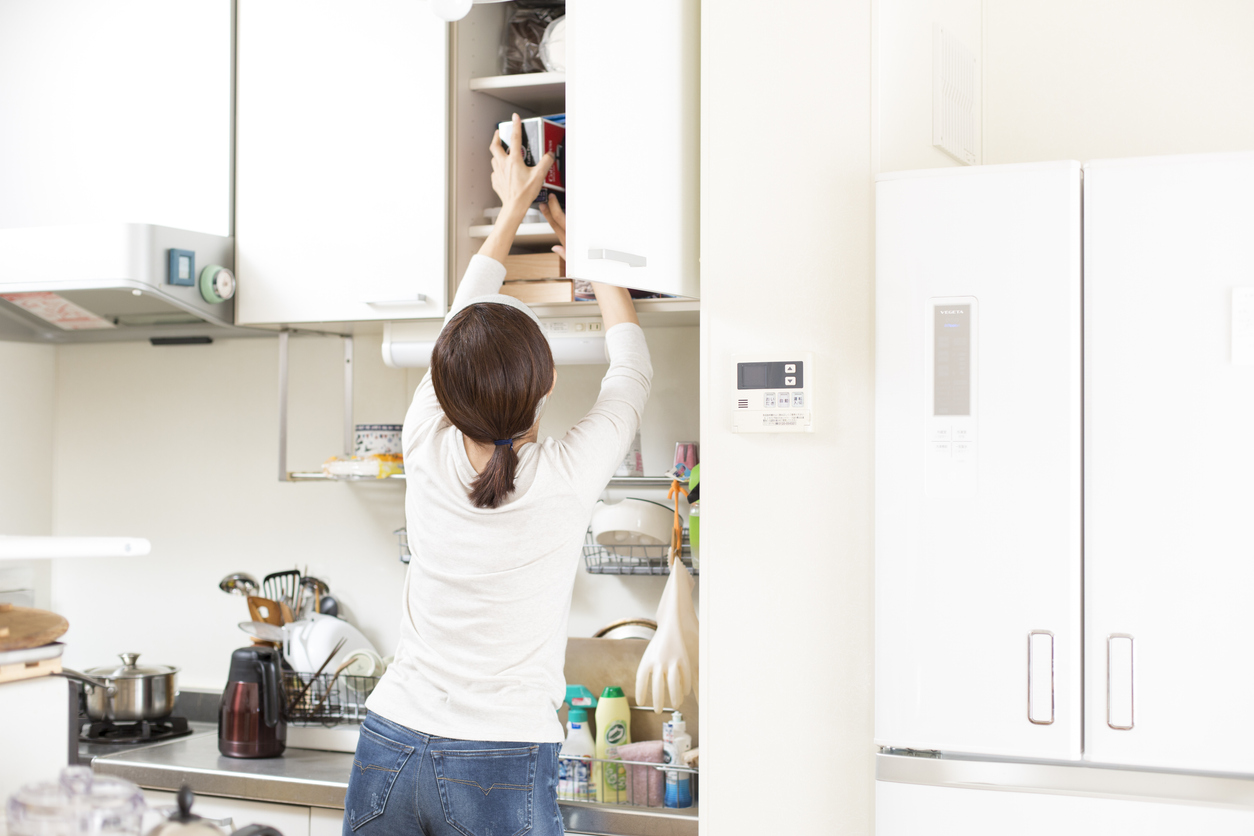 2. Prepare the Space
One of the real headaches when it comes to your big spring clean can be where to put all the stuff from the room you're about to clean. If only we could wave a magic wand and make it all vanish for a couple of hours!
If you're tackling one room at a time, decide where you're going to put everything so it's not under your feet. It's worth getting as much of the clutter out of the room as possible. We suggest creating three piles; keep, throw away and put into storage. If you're planning on putting some items into storage, it's a good idea to make a list of everything you want to store and which room it's from. That'll make your life a lot easier when you need to take things out of storage.
3. Get the Kids Involved
At these times of self-isolation and social distancing, keeping kids entertained is a challenge that every parent is facing, so why not get them involved? Children love rummaging through old bits and bobs so even if they might not be the most effective little helpers, it could keep them occupied while you get on with the real work.
4. Think About Putting Rarely Used Items into Storage
We've all got those items that only come out at certain times of the year, whether it's your Christmas decorations that seem to double in number each year or the exercise bike that only gets used in winter. Rather than clutter up the spare room with these items, consider putting them in storage. Use the spare room as a home cinema, your zen office space, or a junk-free gaming room – a little bit of extra storage space could go a long way!
5. Make Sure Your Garden is BBQ Ready
Let's face it, most gardens are well and truly neglected over the winter months and getting them back up to scratch can be a full on job. But before you get to the weeding and pruning, take a look around and decide what needs to go.
If your garden's become an outdoor parking space for bikes, scooters or outgrown play equipment consider what you need and what can fit in the shed. Reorganise the shed or garage (or both) and create a space here for the outdoor equipment you need as we go into the warmer months. Sheds and garages can also be dangerous places for small children, so make sure any tools and gardening equipment is well out of reach.
Those things you don't need over the summer could be worth adding to your list for storage. Garages can also be dangerous places for small children, so make sure any tools and gardening equipment is well out of reach.
So, stop putting it off and get that clutter-free living space back. Remember, a tidy home is a tidy mind. Get in touch with us today on 0800 012 1528 to learn more about how we can help.