Hybrid working has become incredibly popular in recent years and is changing how businesses think about office space and what they need to maintain their work remotely. With more people working remotely, there's less need for traditional office spaces, as many employers look for more flexible alternatives to match their team's needs. As a result, how we choose and use our workspaces is evolving.
So, in this blog, we'll explore how self-storage effectively solves this need, particularly for those needing office and home business storage.
How Hybrid Working Opens up New Office Space Opportunities
Businesses of all sizes are adapting to the hybrid working model to save costs associated with office space rental and increase employee morale. However, hybrid workers with home offices will quickly find it cluttered, as working from home requires finding space for files, books, and equipment while still being able to concentrate.
By reducing office space, companies save tens of thousands of pounds a year, which is especially significant for small or home businesses struggling to afford these costs.
Here are some key things to consider when it comes to workspaces in the hybrid working era:
Flexibility is key: Workspaces must be adaptable to accommodate in-person collaboration and remote work. This means creating spaces that can be easily changed to meet different needs, such as hot-desking areas and flexible meeting rooms in offices. The uncertain nature of hybrid working means companies may want more flexibility with office spaces.
Technology is essential: With remote work playing such a big role, workspaces must be equipped with high-speed internet, which is vital for seamless communication and collaboration with software like Teams and Zoom.
Collaboration and connection: Even with remote work, providing spaces where teams can come together is crucial. Designated areas for meetings, brainstorming sessions, and team-building activities foster collaboration and build strong relationships.
Many business owners are unaware of the significant potential of using a self-storage unit as an office. It's not limited to inventory or equipment storage; our storage facilities are also an alternative workspace or a base for freelancers.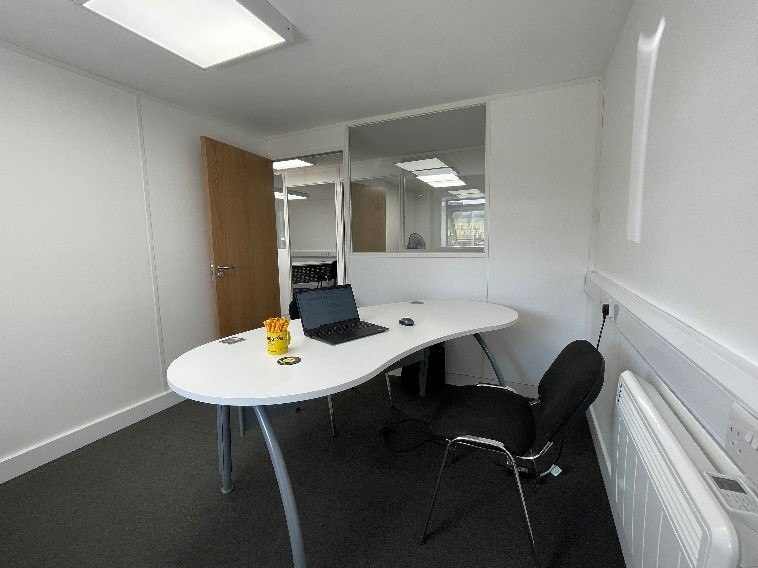 Flexible Workplaces
At Kangaroo Self Storage, as well as our self-storage units, we offer adaptable office spaces that provide businesses with high flexibility and convenience. One of the key advantages of renting offices from Kangaroo Self Storage is the flexibility we offer through our short-term lease commitments. Take advantage of our flexible leases with a 4-week commitment, minimising risk for start-ups and providing a perfect short-term base for those moving offices. Quickly adapt to changing needs or market conditions without being tied to long-term contracts.
In addition, our "pay as you go" basis enhances the flexibility of our storage offices. Scale up or down your office space requirements as needed and easily expand your office space within our storage facility as your business grows.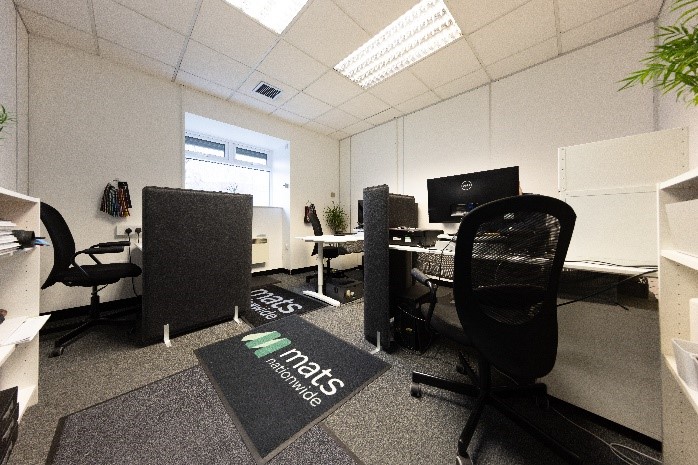 Free WI-FI Storage Offices
We understand how important it is for businesses to stay connected to the internet. That's why we provide free Wi-Fi as standard at all our sites, including our serviced offices at our Altrincham, Edinburgh, and Liverpool locations. Whether working on a project, collaborating with colleagues, or communicating with clients, our complimentary Wi-Fi ensures fast and reliable connectivity.
We also understand the importance of having access to power outlets. That's why our serviced offices are fully equipped with power plugs, so you can easily charge your devices and stay connected throughout the day. This allows businesses to operate smoothly and efficiently without worrying about running out of battery or losing connection.
We offer a range of amenities and facilities to further enhance your experience at our Kangaroo facilities. All our serviced offices are in defined areas within our storage centres, so they're separate and easy to access. For example, our locations provide free parking, so you don't have to worry about finding a spot for your car. We also offer a meeting room facility at our Altrincham location, providing businesses with a dedicated space to host client meetings, brainstorming sessions, or collaborative work.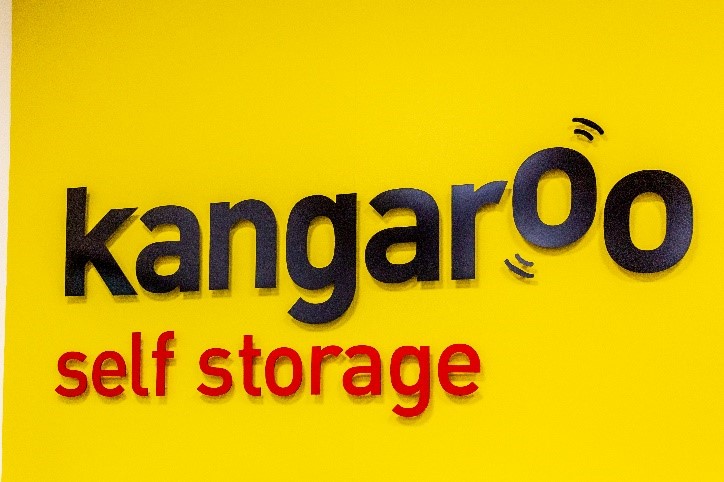 Spaces for Collaboration and Meetings
It's difficult to cultivate a positive atmosphere or collaboration when running a hybrid or a home business; the isolation can make everyone feel disconnected from their colleagues. Additionally, any face-to-face client meetings will become increasingly difficult to organise when everyone is working from their residences.
Therefore, rentable office space is crucial in promoting these connections between clients and businesses and fostering collaboration among employees, as they all have access to a shared workspace. Our serviced offices at our Altrincham, Edinburgh, and Liverpool locations are simple, affordable, and easily accessible.
Office Spaces for Rent at Kangaroo Self Storage
At Kangaroo, we embrace hybrid working and pride ourselves on offering excellent business storage solutions for our customers. Our storage experts are always on hand to answer your questions and help wherever we're needed. You can visit our storage stores and rentable office spaces at these locations:
Or, feel free to contact us, and we will do our best to help you prepare for renting our spaces.