Moving to a new house can be a very stressful time, but also exciting – and self-storage can help every step of the way. Putting your belongings into storage can save time and money, and provide a safe place to store your things while you focus on moving home.
At Kangaroo Self Storage, we've helped countless homeowners and renters move to a new house, and we can do the same for you. Take a look at some of the ways self storage can help keep your move stress free:
Simplify the packing and unpacking process
You can declutter the house before moving
Have a clear our when selling your home
Keep your belonging safe when you're in-between homes
Move items out of the way when you're having work done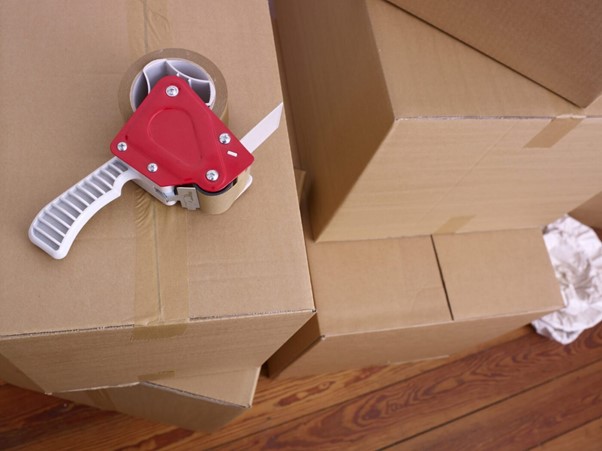 1. The Packing and Unpacking Process
Packing your things is time-consuming, but self-storage lets you take care of the packing bit by bit to make it easier. You'll be free to tackle each room at your leisure rather than feeling pressured to hurry, and the same applies to unpacking.
After moving in, you'll want some time to settle in. With self-storage, you can gradually unpack over time once you've decided on a home for everything..
At Kangaroo, you can use our units like a spare room. If there are things you're not currently using, you don't want them taking up space in your new home, so you can leave them with us for as long as you need.
2. Decluttering the House for Moving
Decluttering your home is not just a great idea for people downsizing, moving house is a great time to clear out all the things you don't need.
Most people have more than they realise, and self-storage can help make it all much more manageable.
Removal companies can charge by the hour and the number of journeys made. If you move your things into storage, you can save on time and money.
Decluttering can help you see how your furniture will fit in your new place. Self-storage gives you the time you need to decide what to throw away and what to keep, preventing you from getting rid of something, and regretting it later.
3. When You're Trying to Sell Up
When selling your house, you want to showcase it at its best, so it will appeal to buyers. This can be tricky if your house is cluttered and messy. Self-storage can help make your home more attractive by creating space.
For example, you can take out big furniture pieces that hinder passageways or make a room look too small. It's normal to become blind to how much stuff is around you, so go through it all and keep only the best things on display and put the rest in storage.
You still want your home to look lived in, however, so don't go overboard. The idea is to create an attractive space to help potential buyers imagine themselves living there.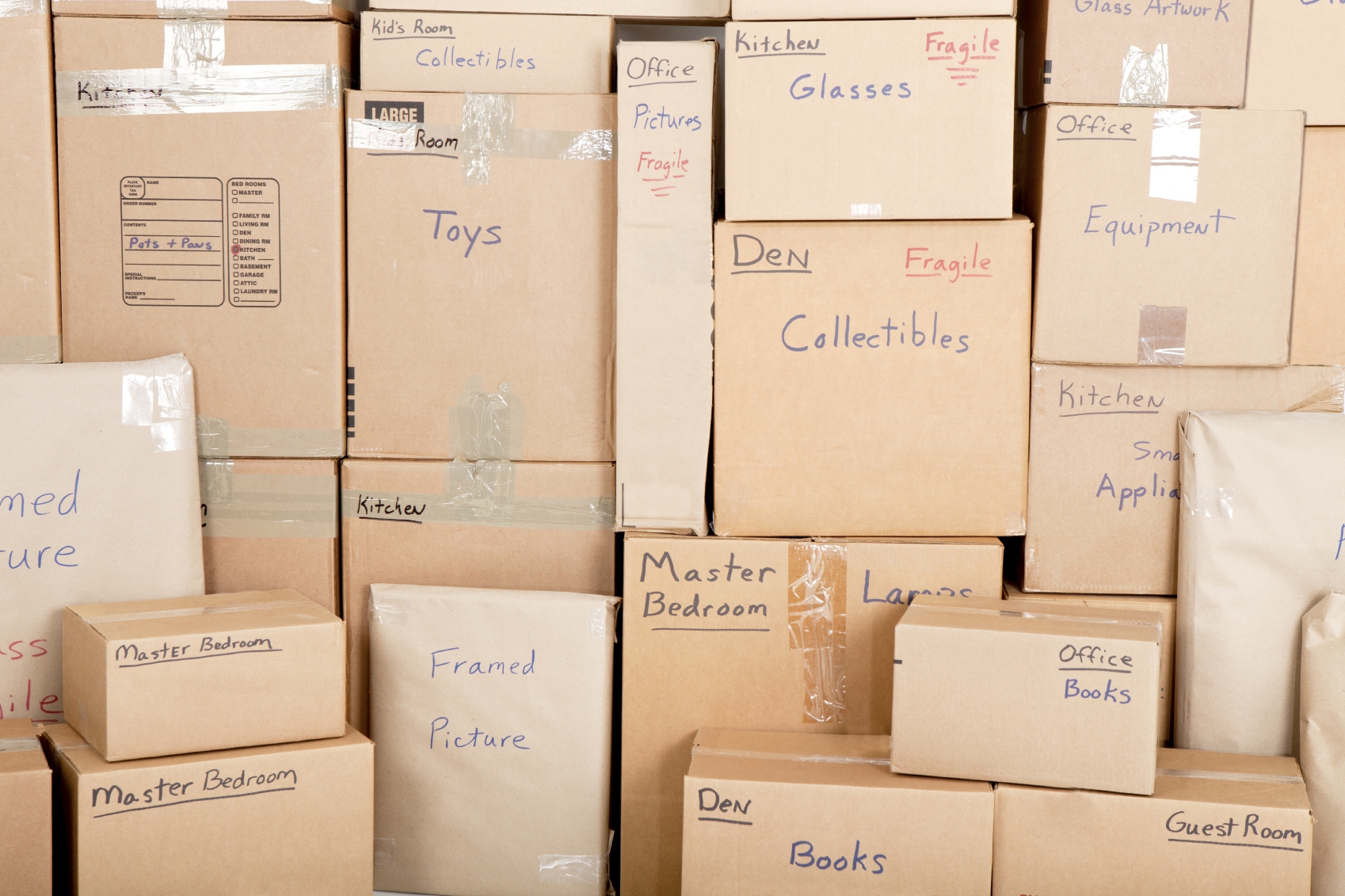 4. When You're In-Between Homes
When purchasing a house, it may be easier to stay with friends or family or rent a smaller place while selling your current one. It can help the process go more quickly when the right house for you comes along.
So if you're in-between homes, you likely won't have space for all your furniture and packed boxes, and unpacking can be a hassle if you won't be staying there long anyway. Take essentials with you and store the rest, you can retrieve it all once you've settled into your new home.
At Kangaroo, you'll find plenty of units that can help you during your move, with enough space to house all the belongings from a six-bedroom house.
5. When Your House Needs to Have Work Done
Self-storage is great if your house needs a little TLC, either for sprucing up a house for sale or preparing your new home for moving in. Whether you're renovating or re-decorating, or both, it's much easier to do it if the house (or room) is empty.
Moving your belongings in before your new property has had the carpets replaced, walls painted, or anything else is a big hassle. You'll be re-arranging the furniture again right after moving in. So cut out all the additional work by putting your things into storage.
Your belongings will be safe and sound, and you can get them whenever you're done. At Kangaroo Self Storage, we provide flexible terms from as low as seven days, and you can even purchase boxes and other packing materials from our Box Shop.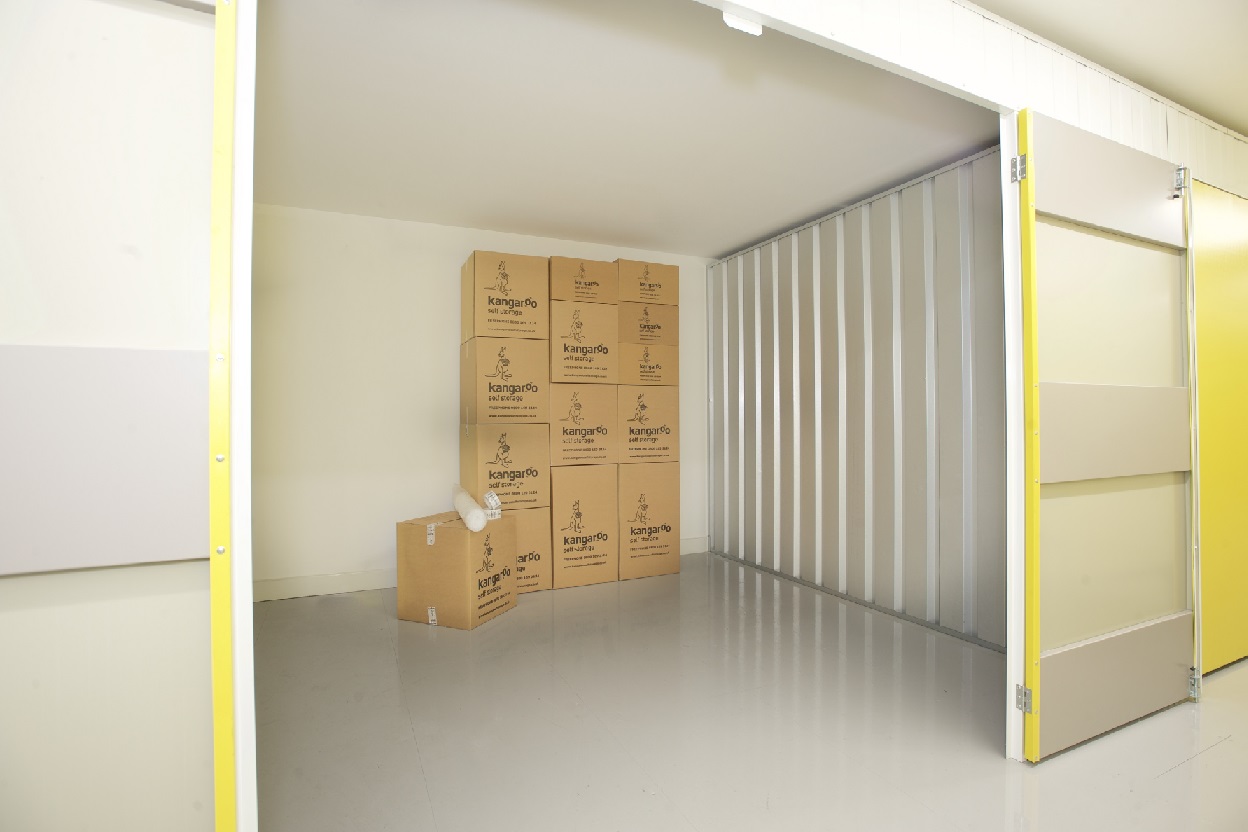 Download Our Checklist
And, because moving house means keeping track of a million and one things, why not get ready ahead of time and prepare for any issues with a comprehensive list you can go through as early as two months before your move?
Our moving house checklist will keep you organised and help you tick off tasks by date, ensuring you don't forget anything, from contacting all your service providers to getting new locks for the home.
You can download a printable PDF of this checklist or opt for an interactive, mobile-friendly version – or both, so it's up to you!
Kangaroo Self Storage Can Help You
We know how stressful moving house can be, so make it easier by taking advantage of self-storage.
We provide self storage in Edinburgh, self storage in Dundee and self storage in Glasgow. We offer a wide variety of unit sizes from small 16sq ft lockers to 500sq ft units.
Check out our offers page to see our range of great deals, including a free collection service and up to six weeks free storage when you store with us for at least 12 weeks.
We also offer the following benefits:
No maintenance costs
No utility bills
No business rates
No security fees
24-hour security system
Access door entry controls
Intruder alarm systems
Kangaroo is always on hand to answer your questions, so don't hesitate to get in touch. Our friendly team will help you find the perfect unit for your needs.