Whether you're moving to a new home, relocating your business, or a student in need of temporary housing solutions, relocating can be a stressful experience, but it doesn't have to be! Kangaroo Self Storage is here to simplify your relocation journey through our state-of-the-art self-storage facilities, and today, we're here to explain how.
Self-storage is often overlooked as just somewhere to store belongings when you've run out of space, but this isn't the case. All kinds of people from all walks of life use our facilities for any period of time. So, here, we're looking into how our self-storage facilities and incredible additional services can make your relocation process easier, allowing you to focus on other areas of this life-changing journey.
How Does Self-Storage Simplify a Relocation?
Moving house, changing business premises or relocating into student accommodation involves a lot of planning, decluttering, and finding suitable temporary storage solutions, which is where self-storage can simplify your relocation. By providing clean, secure, and affordable storage units in various sizes, Kangaroo Self Storage offers the perfect fit for all your belongings regardless of how long you plan to store them. Our facilities are equipped with 24-hour CCTV, burglar alarms, and smoke detectors, ensuring the safety of your possessions while they're in our care. We also offer a fantastic range of benefits, including:
Flexible contracts
Free parking
Drive-up access
Mailboxes
Travel incentives
These added benefits make your relocation a much simpler process. So, let's delve into how our services can help specific relocation scenarios.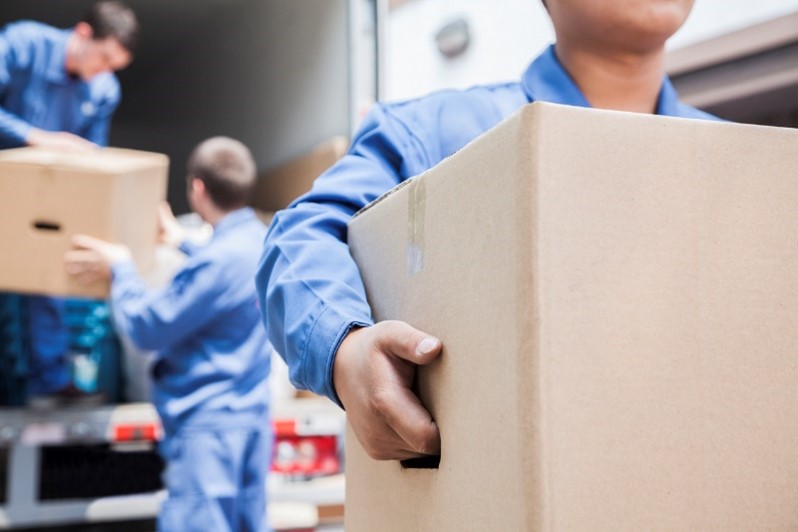 House Moves
Many people don't realise, but many life events require self-storage to help simplify the process, and moving house is at the top of the list. When it comes to house moves, temporary storage solutions are often needed, whether to stage your old home to sell or store belongings while you decorate your new home.
Well, Kangaroo Self Storage has you covered. Our wide range of storage unit sizes means you can choose the perfect fit for your needs. From storing furniture and appliances to sentimental items, our facilities provide a safe and secure environment for your belongings during your relocation.
Business Relocations
Relocating a business requires careful planning and execution, and the team at Kangaroo Self Storage understands the unique challenges businesses face during a move. Our business self-storage solutions offer a flexible and cost-effective way to store your inventory, equipment, and documents during the transition. We also offer a fantastic range of benefits for business owners, including:
No business rates
No service charges
No utility charges
We have your business' interest at heart, so we'll go above and beyond to ensure your items are stored safely so you can focus on other areas of your company's relocation.
Temporary Moving for Students
Students often find themselves needing storage solutions during holidays or between accommodations, which is why student self-storage is an excellent option for those at university. Juggling deadlines, the university social life, and difficult landlords can make relocating extremely stressful, but self-storage helps relieve some of this stress. Our storage units for students are available in various sizes, so whether you need to store private documents, you don't want to keep in your flat, or you're waiting to get keys to your next accommodation, and you need to store all your belongings, we've got the secure space you need.
Additional Services to Help with Your Relocation
At Kangaroo Self Storage, we do everything we can to facilitate a seamless relocation experience. Alongside our storage units, we offer a range of additional services designed to assist you during your move; let's take a look:
Confidential Shredding Services
Suppose you've found sensitive documents that no longer serve a purpose and don't need to relocate with you. In that case, we provide confidential shredding services to ensure the secure disposal of your confidential information. From old financial records to outdated contracts, our shredding services help you protect your privacy and comply with data protection regulations.
Office Space
For businesses in need of more than just storage, Kangaroo Self Storage provides purpose-built office space solutions. Whether you require a temporary workspace during your relocation or a permanent office for your growing business, our office spaces are tailored to meet your needs. Equipped with essential amenities and located conveniently within our storage facilities, our office spaces provide the perfect environment for productivity and growth.
Mailboxes
Relocating doesn't have to mean missing important mail! We offer mailbox services, ensuring your mail is securely stored until you are ready to collect it. With our mailboxes, you can stay connected during your relocation without the worry of missing any important correspondence. We also offer a delivery collection service, so if you're expecting more than just letters but aren't sure where you'll be when they arrive, send them our way, and a member of our team will accept delivery of them on your behalf.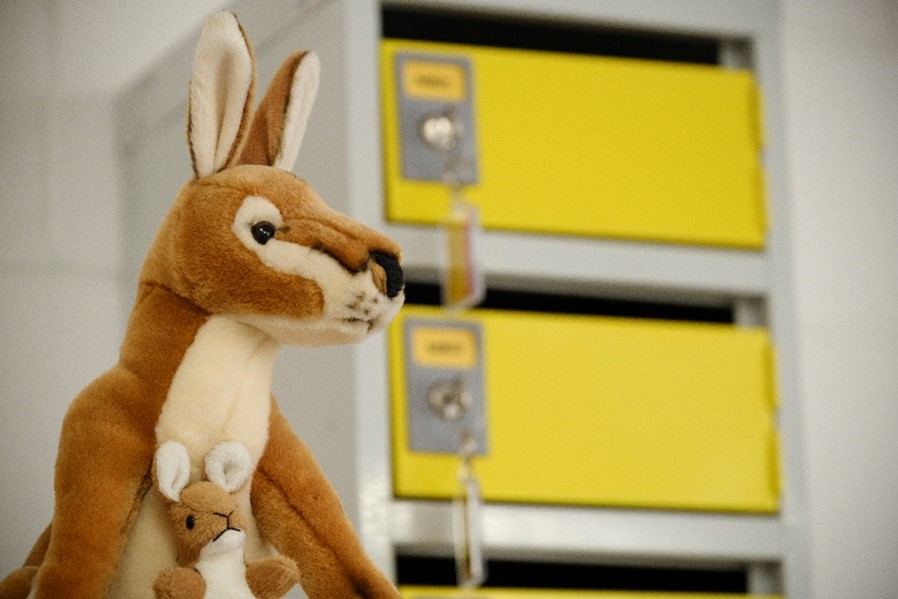 So, whether you're moving homes, relocating your business, or a student needing temporary storage, Kangaroo Self Storage is your reliable partner in keeping your belongings safe. Request a quote online or contact our friendly staff at one of our conveniently located self-storage facilities today: